A Break for Adopting a Dog?
Friday, September 14th, 2007 at 8:37 am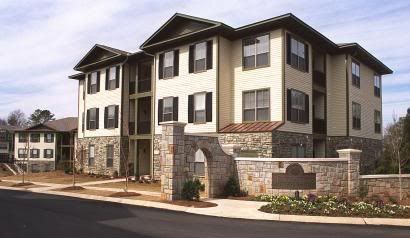 What an incredible idea!! With so many rental properties, houses and apartments, banning pets, who would have guessed that a series of apartment complexes are actually offering people a break when they adopt a pet. Yup, that's right.
There are five apartment complexes in Cobb County in Atlanta, Georgia that are actually cutting the cost of pet deposits nearly in half with you adopt a pet from Mostly Mutts.
Rescued dogs — Mostly Mutts, to be exact — will have a chance to find homes in some Cobb County apartments. Mostly Mutts, a nonprofit animal rescue group based in Kennesaw, is partnering with five apartment complexes to increase adoptions by giving tenants a break on pet deposits.

"All of the participating apartments are reducing the pet deposits by nearly half the cost when tenants adopt a rescue dog from us or a shelter," says Mostly Mutts President Paige O'Neill.

"The tenants don't receive the discount if the dog is purchased through a breeder or pet store."

The participating apartments are Bridges of Kennesaw, Park at Vinings, Amli at Barrett Lakes, Estates at Ridenour and Caliber Lake Place.

Each apartment is offering a different discount, and each one has different size requirements for the animals.

Mostly Mutts will have about 50 dogs available, including one pure-bred boxer, corgi mixes, dachshund mixes and even a full-blooded, elderly poodle. The adoption fee of $175 covers spaying, neutering and heart-worm testing for dogs 6 months old and older.

LEARN MORE

• When: 4-7 p.m. Sept. 14; 11 a.m.-4 p.m. Sept. 15; noon-4 p.m. Sept. 16

• Where: Sept. 14-15: PetSmart, 860 Cobb Place Blvd., Kennesaw; Sept. 16: PetSmart, 3335 Cobb Parkway N.W., Acworth (AJC.com)
Email This Post
Like this post? Subscribe to my RSS feed and get loads more!