A Tribute to Morgan and Those Who Cared Enough to Give Her a Second Chance
Thursday, September 20th, 2007 at 1:21 pm
I have posted this wonderful piece before under the title of Senior Dogs Need Love Too but I want to do it again and dedicate this as a Tribute to Morgan and all the the wonderful people who cared enough to give her a second chance at life.
For those who may not know of Morgan, she is a senior partially blind chow who was dumped off at the Spaulding County Animal Control Shelter in GA, which is a high kill, gas chamber, shelter. Through the efforts and love and caring of more people than I can even begin to name, she was rescued and is now being cared for and loved. She's got a bit of a road to travel, but no matter how long or short her time, she will be loved and cared for and pampered.
And here's the Tribute!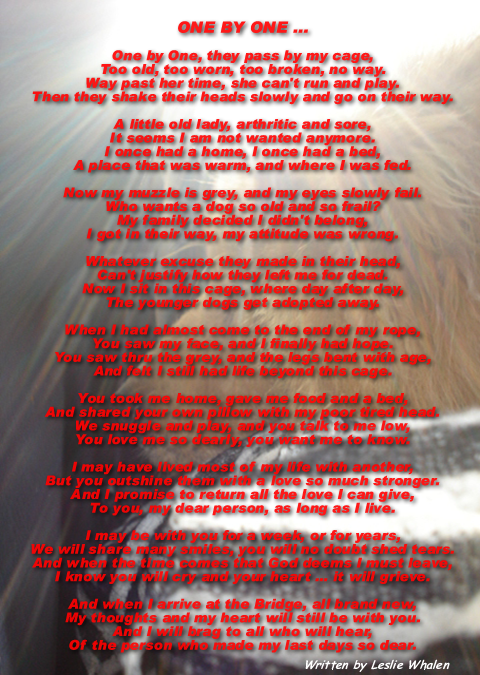 Email This Post
Like this post? Subscribe to my RSS feed and get loads more!