Donald Trump – Soft on Dogs?
Tuesday, January 8th, 2008 at 9:00 am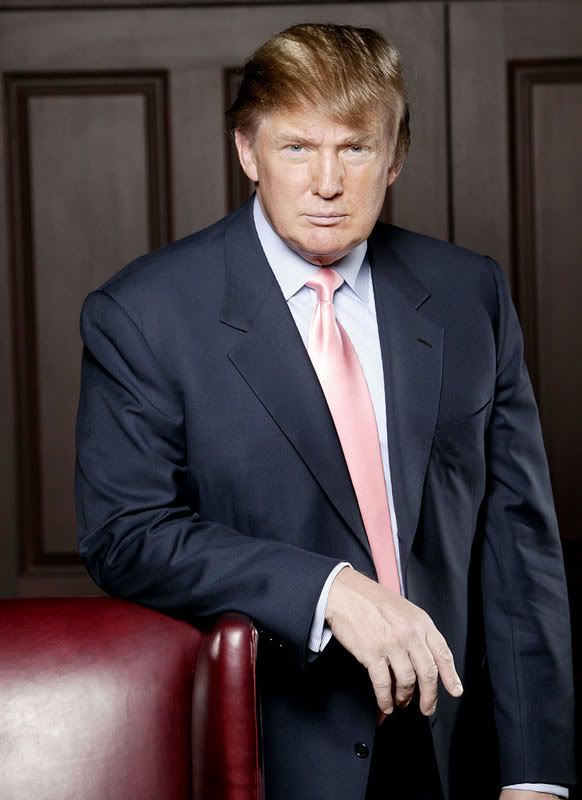 I admit that I am not a TV watcher but I hear enough about 'The Apprentice' and know enough about Donald Trump to know that the show and the man tend to be more synonymous with words like 'cold-hearted' and 'greed' and 'hard' than anything soft and cuddly.
Well, looks like Trump and his Apprentice celebrity cohorts are showing a softer side. Teaming up with PEDIGREE(R) Food for Dogs, their January 10th show will be aimed at raising awareness for the four million homeless dogs nationwide and ultimately find them loving homes.
"I'm pleased to be able to partner with PEDIGREE(R) on 'The Apprentice'
and help bring attention to the important issue of homeless dogs," said Donald Trump. "I firmly believe that everyone deserves a second chance and these dogs are no exception. This is an exciting partnership for us on the show and one
that I hope will help do some good for all of the dogs in shelters and breed
rescues nationwide."

The episode is an extension of the annual PEDIGREE(R) Adoption Drive, the
cause-related campaign the brand created four years ago as a means to rally
dog lovers to come to the aid of the more than four million dogs in shelters
and breed rescues across the country, half of whom never make it out.

"At PEDIGREE(R) we believe every dog deserves a loving home, so we're
proud to partner with 'The Celebrity Apprentice' to further shine a spotlight
on the dog adoption crisis," said Rob Leibowitz, Vice President of Marketing
Mars Petcare US. "For four years, we've infused this campaign with emotion,
because as dog lovers, this cause is very near and dear to our hearts. Our
hope is that after this episode airs, the importance of dog adoption will be a
cause that hits home for dog lovers everywhere."

To help bring the issue to life and spur consumer action, the two teams
going head-to-head are charged with creating a community awareness campaign which appropriately conveys the message of The PEDIGREE(R) Adoption Drive. In order to get properly prepped, contestants make a visit to a local Manhattan animal shelter as well as review previous communications developed in support of the Adoption program.

And if avoiding the axe isn't enough incentive to motivate the teams to
give the project their all, maybe a shot at further fame will: the winning
community service announcement will be aired during the broadcast of the 132nd annual Westminster Kennel Club Dog Show when it airs on February 11 and 12 on The USA Network.

The brand-sponsored episode is a pre-cursor to the official launch of The
PEDIGREE(R) Adoption Drive, which will take place on February 7. The roster
of this year's activities include print and broadcast advertising; a dog
adoption focused store in Times Square during February where visitors can meet adoptable dogs and purchase Dogs Rule gear that supports the cause; and a full-scale fundraising effort through the sale of merchandise and product to
benefit the newly-created PEDIGREE(R) Adoption Drive Foundation, a 501(c)(3) non-profit organization assisting select shelters and breed rescues
nationwide.

To view both PSAs, find out which team wins and see who has to pack their
bags, viewers will need to tune into The PEDIGREE(R) Adoption Drive episode of "The Celebrity Apprentice" when it airs at 9 PM EST / 8 PM CST on Thursday,  January 10 on NBC.
Source – Reuters
Email This Post
Like this post? Subscribe to my RSS feed and get loads more!