Getting Interviewed
Saturday, November 29th, 2008 at 1:42 pm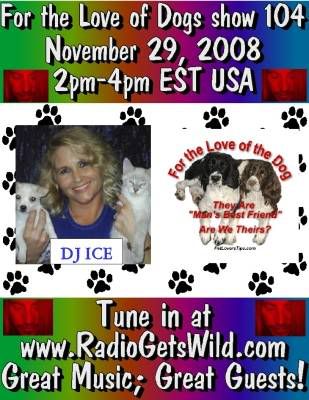 Uh oh, looks like I am going to be embarrassing myself rather publicly today (Saturday, 11/29) at about 2:30 EST.  Leigh Foster of Pawz Cauze fame will be interviewing yours truly today on Radio Gets Wild.
If you're interested, tune in and listen to the interview.  If you miss it, it'll be recorded and I'll post it in a couple of days.
**After the Interview**
I want to thank Leigh for taking the time to inteview me, it was much easier than I thought it was going to be and I don't think I embarrassed myself too much 🙂
I'll post the interview here when it's available.
And for those of you who are popping in after hearing from me during the interview, Welcome!
Email This Post
Like this post? Subscribe to my RSS feed and get loads more!