Last Chance Dogs Get a New Leash on Life
Sunday, January 20th, 2008 at 10:13 am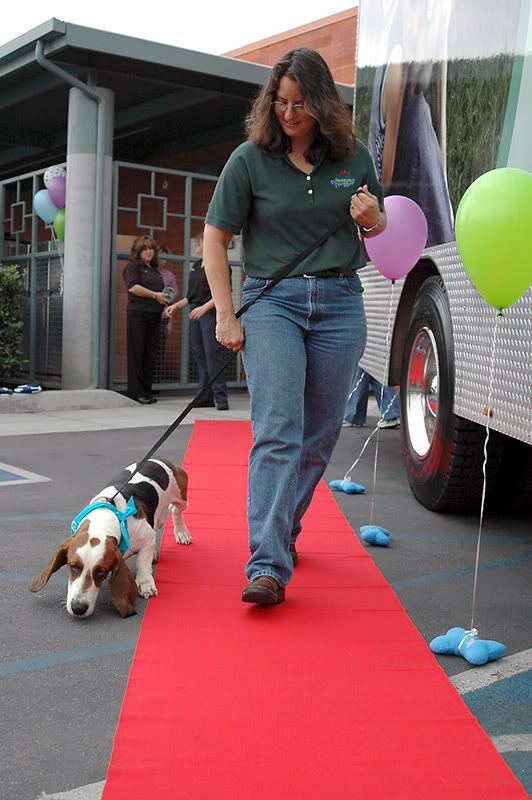 Millions of dogs are killed every year in shelters because there are no homes for them, they are unloved and unwanted. It's just beyond sad!
What people don't realize is that there is a huge glut of these unwanted dogs in the southern states but in many of the northern states there's actually a waiting list for available adoptable dogs.
The biggest reason for this is that in the north laws are stronger and more enforced when it comes to leash and licensing laws. Dogs are more routinely spayed and neutered so to keep the population down due to the accessibility and affordability. In the southern states these law are non-existent or unenforced and unaltered dogs run free leading to a population explosion of unwanted dogs and puppies that are routinely euthanized in shelters.
Many southern shelters have euthanasia rate of more than 90% and this includes healthy, adoptable dogs and puppies but there is just no one to adopt them.
To combat this horrible and unnecessary problem The PetSmart Charities' launched a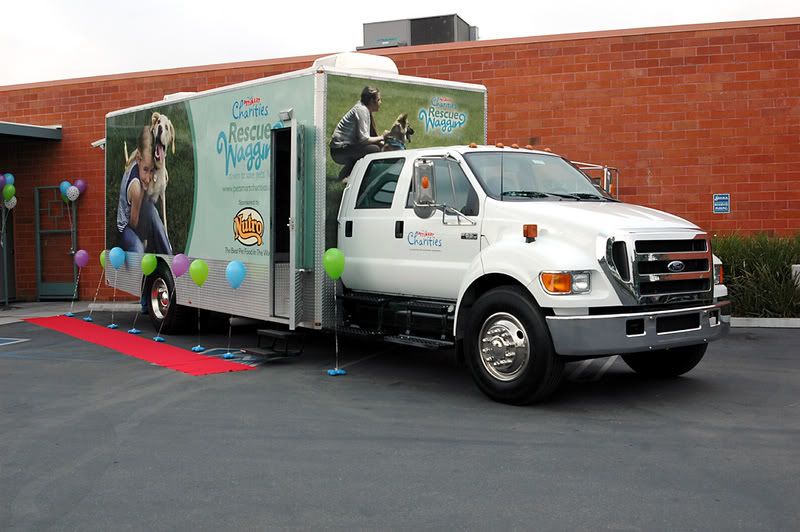 program, called "Rescue Waggin" several years ago that to date has saved the lives of almost 20,000 dogs! They partner with shelters and rescues to move dogs from overpopulated areas to areas where dog population is down and all the dogs find loving and caring homes.
Our Solution
The Rescue Waggin' program was created by PetSmart Charities to help save the lives of homeless dogs and puppies through partnership and collaboration with local animal welfare agencies. The program also works to proactively reduce pet overpopulation in those areas of the country that need the most help.

An innovative animal welfare program, the Rescue Waggin' is comprised of three parts:

A pet transport program that transports dogs from areas of high pet overpopulation (where they face almost certain euthanasia) to shelters in areas where adoptable dogs are in demand. This program operates under professionally-developed industry standards for source and receiving shelters, spay/neuter and animal health practices, and humane transport.
Funding to expand spay/neuter services for cats and dogs in source areas.
Funding and professional consultation to improve shelter facilities and operations for participating animal welfare agencies.
The Rescue Waggin program is steadily expanding and plan to rescue approximately 9,000 dogs a year. Here's some more facts about the program;
The Ride of Their Lives

Drivers trained in pet care and animal first aid are carefully selected to ensure the highest quality care
Closed-circuit video enables drivers to monitor dogs and ensure they are resting peacefully
Dogs relax in the temperature-controlled comfort of a custom-designed Waggin' with plenty of water, toys and lullaby music
Program guidelines have been reviewed by veterinarians and national humane organizations and are considered the gold standard for pet transport

Areas the Rescue Waggin' Serves

Midwest Region: Illinois, Indiana, Kentucky, Michigan, Tennessee and Wisconsin
Northeast Region: Connecticut, Maine, Maryland, New Hampshire, New York, Ohio, Rhode Island, Vermont, Virginia and West Virginia
Great Plains Region: Colorado, Kansas, Nebraska and New Mexico
Based on this model, there are a number of animal welfare organization have instituted well-organized, responsibly operated animal transport programs to save dog's live. The important thing to keep in mind here is 'well-organized and responsibly operated.' There are different rescue organization that also do these 'mass transports' that are well intended but often not organized or truly prepared to deal with situations that might arise during sizable transports.
But even I cannot deny that every effort is needed to save lives that should not even be in jeopardy and I cannot more highly praise the shelters, rescues and charities that work so diligently.
Email This Post
Like this post? Subscribe to my RSS feed and get loads more!