URGENT – 75 Dogs to be Euthanized in GA Shelter this Friday – 8/10
Wednesday, August 8th, 2007 at 8:51 pm
The Chattooga County Animal Shelter in Summerville, Georgia is severely overpopulated and will euthanize 75 dogs at 11 am this Friday, 8/10!
See this sweet puppy pictured here, Betsie, she's only three months old and ready for her new home. She will be euthanized Friday, August 10.
Animals at this facility are subject to euthanasia after a 3 day holding period. Owner turn-ins have no required holding period. The shelter has only 19 dog kennels. PLEASE call the shelter at 706-857-0679 ASAP if you are interested in adoption or rescue.
And these cute little 8-10 week old basset beagle mix puppies. Their mom was already adopted, these adorable babies need a home desperately!
These are just a couple of the dogs whose live are on the line. There are many, many more and yes, many are puppies who haven't even had a chance to live yet like the little hound mixes pictured below. There are 4, only two are shown. They are only 5 weeks old and their mother was already euthanized, please don't let these babies face this same fate!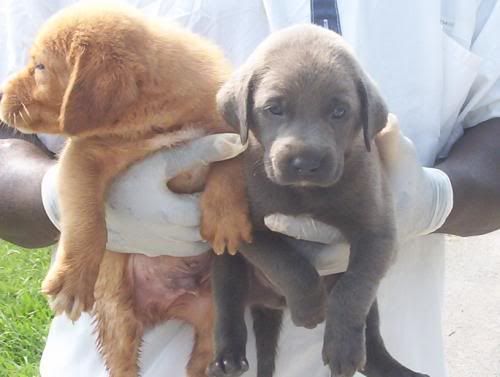 Please get the word out, there is practically no time left!!! Visit Chattooga County Animal Shelter online. See the dogs and puppies in desperate need of help on Petfinder.
Don't let all these poor dogs and puppies die before so many of them even get a chance to live! Contact rescues, repost this, please get the word out!
Cahtooga County Animal Shelter
464 Red Oak Road
Summerville, GA 30747
Phone: 706-857-0679
Email: ccac@alltel.net
Email This Post
Like this post? Subscribe to my RSS feed and get loads more!