An "Awwww" Captured
Wednesday, February 11th, 2009 at 8:04 am
A dear friend sent me this picture and it is just so touching and heartwarming in its very simplicity that I wanted to share it with you.  In the horrors of war sometimes there are scenes that reach out and say something, this is one of those scenes.
I have no idea when or where this was taken or who the soldiers are in the picture but you can just imagine that in some war torn area, a hardened soldier, working to serve and protect and defend, came across this tiny baby somewhere and could not just leave its destiny to fate.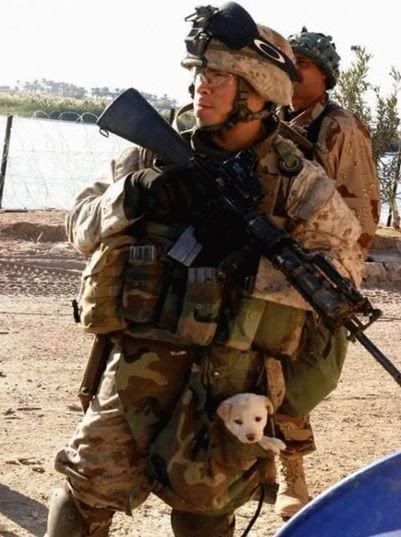 Thanks for sharing the pic Gig!
Email This Post
Like this post? Subscribe to my RSS feed and get loads more!