Reconsider Thinking About Pets as Christmas Gifts
Sunday, November 25th, 2007 at 9:25 am
This is the time of year when people who celebrate Christmas the world over begin thinking about Christmas gifts, what to get for whom. I need to offer a word of caution to those who are thinking about getting a pet, a puppy or kitten, for someone as a gift.
Year after year, there's an influx of pets that were given as gifts showing up at shelters around February because the recipients of these wonderful living 'gifts' find that they weren't really ready for a pet in their lives. Maybe they don't have the room or the time or even the inclination to own a pet. Perhaps there's an allergy. There's a myriad of reasons but the bottom line is that hundreds and thousands of puppies and kittens wound up at shelters or just abandoned shortly after Christmas.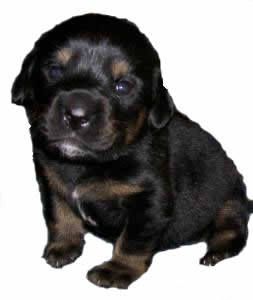 Here's some more advise from a veterinarian, please read and pay attention. It is very important!
Every year at least one person will ask me, "What kind of pet do you recommend for a gift?" I typically reply with a few questions. "Are you certain the recipient wants a pet? What type of pet does that person desire? Do they have the proper housing for the pet? Are there any health concerns like allergies?" If there is any hesitation or difficulty answering the questions, I will ask the enthusiastic gift giver to reconsider.

Selecting a pet is a very personal experience; the bond between a human and an animal is evident from the start; some even claim that they have felt a connection from the first moment. A pet should never be an impulse purchase. Researching the breed and evaluating logistics such as housing, time investment and maintenance costs are important. No doubt, pets are one of the most exciting gifts to give, guaranteeing a huge emotional reaction. Unfortunately, that reaction sometimes can be disappointingly awkward.

Children are most often the ones to find a pet under the tree; I love the idea of the "perfect" present crawling out to meet those wondrous eyes of a child.

But I recall the year I examined a Chihuahua puppy the day after Christmas. The pup was tiny, easily fitting in the palm of my hand; it had been a Christmas gift for two small children. The pup was rushed in because one of the children accidentally stepped on the puppy, crushing his tiny ribs and collapsing both lungs. The puppy was in respiratory distress, and the family chose to euthanize him; it was a tragic ending to the perfect Christmas gift.

Holidays are busy and chaotic, and a new pet may quickly be forgotten in the excitement. When a new pet arrives, owners should take time to focus on the animal, helping it adapt. Pets need consistent training early on to minimize behavior problems, and that can be difficult to achieve with visitors and travel plans.

One of my favorite ways to "give a pet" is to make a giant adoption certificate to put under the tree along with items the pet will need. You could also give a book about potty training your puppy, with a gift certificate for puppy training classes. The recipient may be confused at first, and then you can announce that it is for a puppy you will pick out together. (Knox News)
Never forget, that a pet is a lifetime commitment or at least it should be. They are living creatures deserving of all the love and care we can lavish on them, from beginning to end. If you are thinking about giving someone a pet for Christmas, please, think again!
Share this story with everyone you know. You may save a small furry life.
Email This Post
Like this post? Subscribe to my RSS feed and get loads more!