Dogs Surrendered by Deployed Soldier in Desperate Need of Rescue
Thursday, March 6th, 2008 at 10:32 am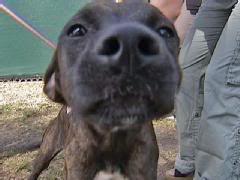 Far too often soldiers deployed into service are forced to surrender their beloved canine companions because they have no one to care for them. It's a hard decision they have to make often accompanied by many tears and pleadings to find their precious babies a home, not to kill them. Even sadder is that too many shelters are overwhelmed with too many animals and not enough homes. This is sad in any case but in a situation like this, it is sadder yet because these soldiers have no other options but to surrender their canine companions.
PLEASE SEE UPDATE AT BOTTOM! 
This is just the case in Orange County, FL where a soldier deployed to Iraq had to surrender his 5 dogs to Orange County Animal Services. The dogs have been there for weeks already even though the shelter is only required to keep them for five working days but no one has yet stepped up to save them and if it doesn't happen very soon, it will be too late for them.
"He had to make the hard decision to bring them here to our shelter. What we did is we promised him we would do everything in our power to get them adopted," said Vanessa Bouffard, Orange County Animal Services.
The shelter is aggressively trying to find a rescue to take the dogs but that is only another temporary measure and means these dogs, puppies really at only 10 months old, will be uprooted and shuttled off yet again.
"We do want all of our animals to go to a permanent home so that it's less stress for the animal in the long run," Bouffard said.
They are really going the extra distance to try to save these puppies, they don't want to add the five to the list, especially while their owner is risking his life for the country.
So let's take a second to meet these sweeties, Daisy, River, Zephyr, Skye and Meadow. There are three females and two males, all 10 months old, mixed breed and as playful and lovable as can be! Please help to get the word out on these dogs. Don't make them have to make the ultimate sacrifice for our country!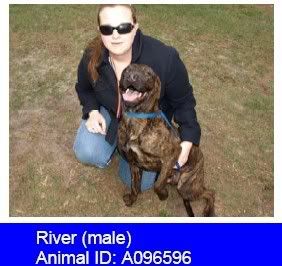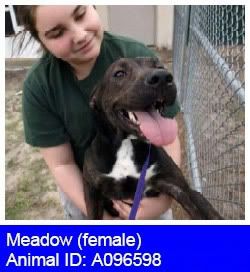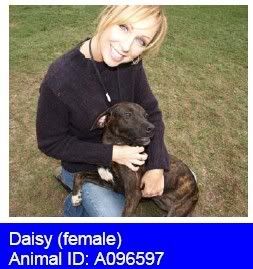 Animal Services has also made flyers to hang on the kennels inside so when people come they get to read their story. You can download one of the fliers HERE.
If you are interested in adopting, contact Orange County Animal Services at 407-254-9140.
Please help to get the word out on these dogs. Don't make them have to make the ultimate sacrifice for our country!
UPDATE – 3/14/08
All five of the puppies have been adopted!!!  One is already in its new home and the other four will be getting neutered and spayed, have their final evaluations and them be heading to their new homes!!! The outcome of this story definitely put a smile on my face!!!
Email This Post
Like this post? Subscribe to my RSS feed and get loads more!