Fun Summer Fashions for Your Pampered Pooch
Wednesday, June 4th, 2008 at 7:53 am
Do you have a dog with fashion sense? Is your pampered pooch clamoring for fun summer duds? Well here's some fun and cute choices for your 'fun in the sun and summer' furbaby! 😀
How about a nice selection of bright and colorful Hawaiian shirts?

Or maybe you have a 'wild child' pooch who is more into the motorcycle style?

Or maybe you have a sports minded pup, how about some fun baseball jerseys?

For the discerning little princess pooch you can find an incredible selection of glittery, twinkling and jeweled collars, leashes, hair pins and jewelry!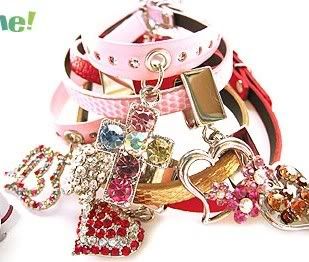 Email This Post
Like this post? Subscribe to my RSS feed and get loads more!