Murdock the Blind Dog Knows How to Fetch
Friday, July 13th, 2007 at 1:00 pm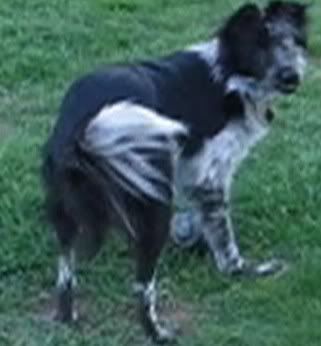 What a wonderful story and an amazing dog!!!
Murdock, the border collie, knows how to fetch a ball.

Big deal, you say. Well, it is a big deal because Murdock, from Calumet, is blind. He was born without eyes.

And now Murdock and his owner, ten-year-old Zo Rudkin, are competing in a "National Geographic Kids" contest for the title of "most amazing pet." Zo sent in a video of Murdock to the contest.

Incidentally, the Rudkin family adopted Murdock from the Copper Country Humane Society a year ago. (WLUC TV6)
You can see a ideo of Murdock in action HERE and vote for Murdock by clicking HERE then clicking on Murdock the Dog to the right.
Email This Post
Like this post? Subscribe to my RSS feed and get loads more!