Pet IRS Form
Friday, June 20th, 2008 at 8:51 am
Pets, like children, should be tax deductible especially since so many of us think of them as our children. Reports show that the pet industry tops 40 billion dollars, shouldn't we, as pet owners, be able to claim a bit back for ourselves??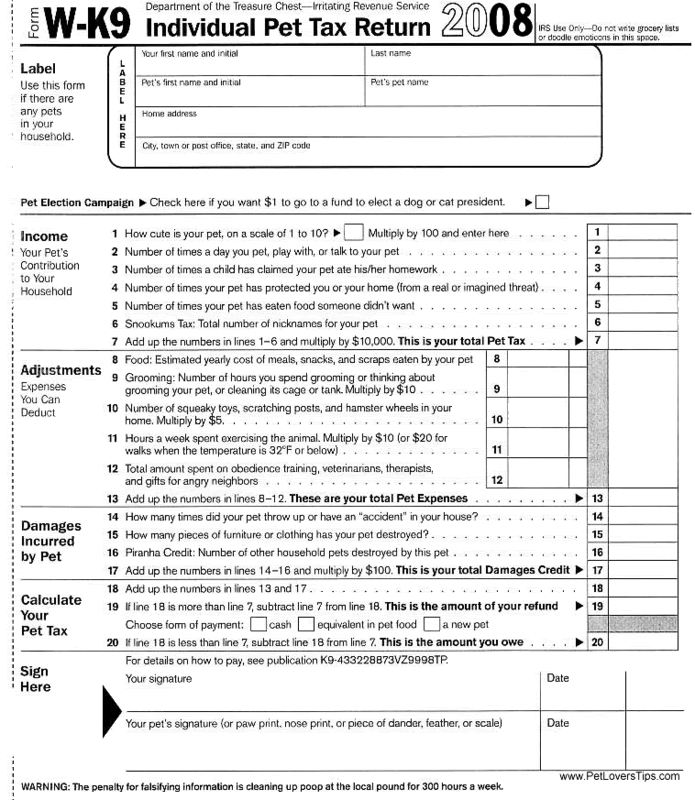 Click on image to see fullsize and zoom in

NOTE: This form is presented as humor only. Not to be mistaken as a real IRS form unless you want to be audited from here til the next century! 😆
Email This Post
Like this post? Subscribe to my RSS feed and get loads more!