Some Interesting Dog "Breeds" Requested from Animal Shelters
Tuesday, November 11th, 2008 at 8:35 am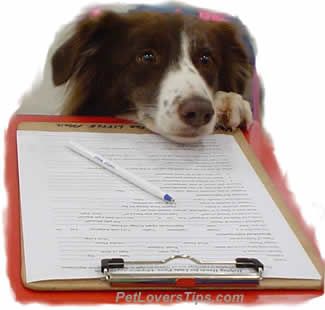 Many animal shelters give potential adopters the option of filling out an application for a dog and be able request a certain breed they are looking for. Shelters will keep the list and call if they have have the requested breed of dog come in for adoption.
Just for a chuckle, here's a list of some of the wanted dog "breeds" collected from actual applications at some animal shelters.
Westminster Terrier
Rhode Island Ridgeback
Palmeranian
Copper Spaniel
Cocker Spaniard
Black Labrador (from a license app, dog's color was yellow)
Shit Sue
Dorky Terrier
Lopso Apso
El Paso (attempt at Lhasa Apso)
Highland Heeler
Alaskan Malibu
Belgian Manawa
Belgium Malenoise
Basket Hound
Bagle
Welch Corgi
Wild Haired Terrier
Carrion Terrier
Wineamimer
Rockwelders
Rottenwiler
Great Pekingese (supposed to be Pyrenees)
Great Pyramid
Miniature Datsun
Irish Settler
Jack Daniels Terrier
German Police Man
Chesapeake A Retriever
Borderline Collie
Chevy King Charles (Cavalier)
So, do you have any amusing 'breed' names that you've heard?
Email This Post
Like this post? Subscribe to my RSS feed and get loads more!