The Latest in Doggie Transportation
Wednesday, February 13th, 2008 at 8:26 am
Now I have to admit this is a rather novel approach to canine travel 😀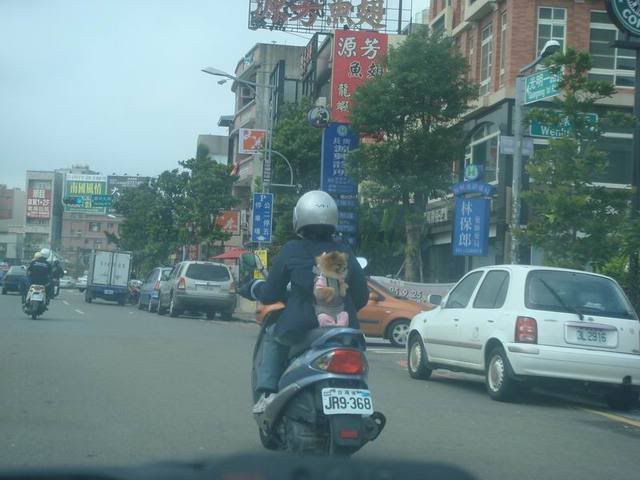 Wonder if he's looking around hoping that no other dogs see him in the degrading situation?
Â
If you look close it looks like the pooch is in a little 'bunny suit,' ears and all!
"What are you looking at?" – Can't you just hear it?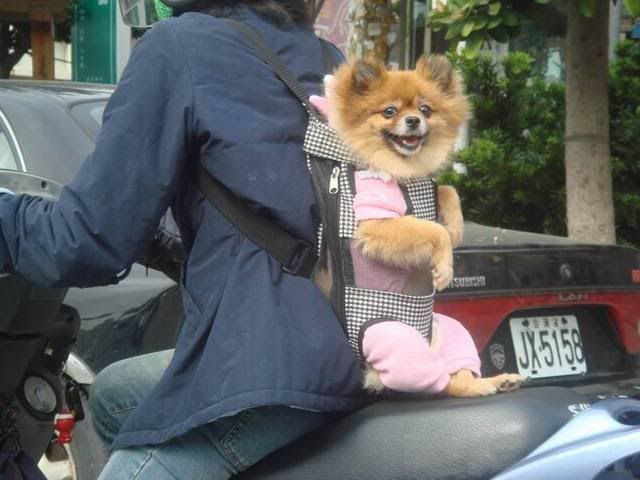 There's just nothing else for me to say!! That look says it all!!!
Email This Post
Like this post? Subscribe to my RSS feed and get loads more!