20 Yr Old Arrested for Strangling Dog with Seatbelt
Friday, October 5th, 2007 at 4:10 pm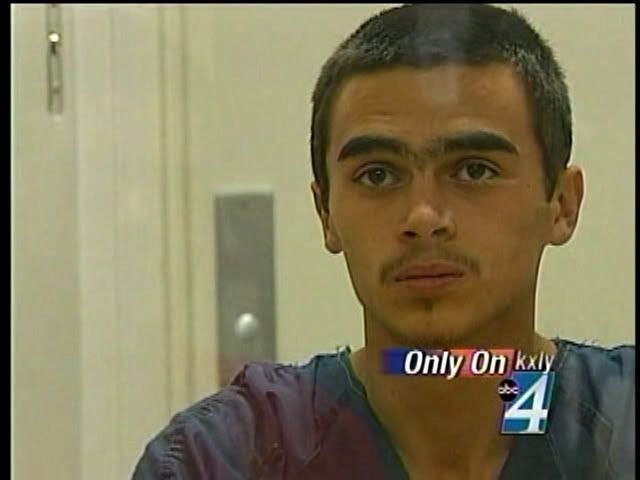 20 Yr old Joseph Badillo was arrested for strangling a dog with a seatbelt. Found in the backseat of his vehicle, partially clothed and struggling to get his shirt on, police initially thought they had found a 'romantic interlude' due to where the car was parked, half hidden in the brush near the Deer Park Sewage Treatment Plant.
When they investigated a little closer they found Badillo in the back with a strangled German Shepherd mix dog. A dog that had been reported missing by it's owner only an hour earlier, 14 blocks away. The dog was taken to a vet but it was too late.
Badillo has been charged with felony animal cruelty and is currently being held in the Spokane County Jail.
See the video below.
During the interview you can see he completely denied having anything to do with the incident and showed no feelings whatsoever! Unless he truly is innocent, which the police obviously don't believe, this is one very scary young man!! To steal, then cruelly and tortuously strangle an innocent and defenseless animal for no reason, then to feel no remorse… you can just imagine what he's capable of!
Source – KXLY
Email This Post
Like this post? Subscribe to my RSS feed and get loads more!