A one year old Jack Russel Terrier mix dog was found abandoned near a north valley animal hospital located in the 17,000 block of North 82nd Street in Maricopa County, Arizona. When vets examined the dog, they immediately called the police after finding evidence of sexual assault on the small dog as well as what looked like chemical burns in the ears.
"The evidence right now shows there has been some type of sexual activity with the animal," said Maricopa County Sheriff Joe Arpaio . "I'm not doing to go into the gory details, but it does go into the category of bestiality."
Deputies arranged for a rape kit for the dog and the examining vet says that the injuries are consistent with anal rape.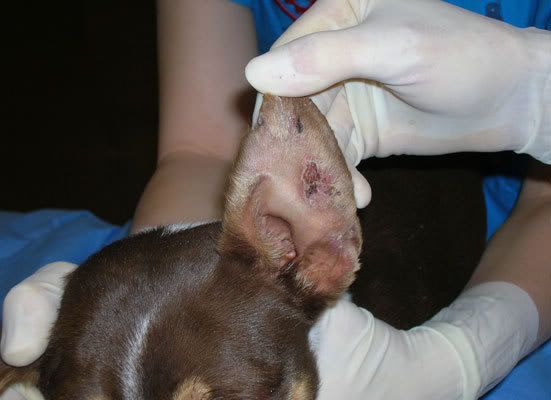 According to the detectives investigation, minutes before the dog was brought into the clinic, a nearby neighbor saw a man described as 5 foot 8 inches tall, with a tan skin tone and dark hair who was driving a late 60's to mid 70's reddish-brown pickup with a dual exhaust system. The neighbor said the driver was acting suspiciously, lingering nearby and carrying a small light red animal carrier before he sped away. Ten minutes later, the injured terrier was found on the street.

"We'd like to find the driver of this truck," Sheriff Arpaio says. "We're fairly certain he knows what happened to this dog and who may be responsible for it."

Arpaio says if his detectives successfully locate the suspect and can criminally prosecute him, this will be the first beastiality case pursued by this Office since Sheriff Arpaio went before the state legislature to support the new anti-beastiality law. (Fox 11 AZ)