62% Euthanasia Rate at St. Augustine Humane Society
Monday, July 30th, 2007 at 9:38 am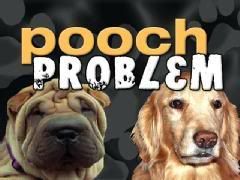 It's so sad when there are so many dogs and cats out there that need homes so desperately that we have puppy mills breeding dogs at an alarming rate. You can look in the newspaper or online and see hundreds and thousands of cute little dogs and puppies for sale. People need to realize that pets; dogs and cats, puppies and kittens, are not disposable! They are a lifetime commitment! For God's sake people, be responsible!!
The humane society in St. Augustine, Florida adopted out 874 animals last year but a staggering number were not adopted, they were euthanized, 4230 of them!! And the St. Augustine Florida East Coast Humane Society is not alone. Shelter after shelter, more dogs and cats are being killed day after day because there aren't homes for them. Because puppy mills keep turning out puppies by the thousands. Because we live in a throw away society. Because for far too many people, the value of life is nil. It's an epidemic.
"It's unfortunate. That's a horrible number, there's no getting around that. It's a horrible number for us. We are euthanizing approximately 62 percent of the animals that enter the shelter," said Bishop.

That means many dogs, puppies, cats and kittens hardly stand a chance — a scary thought for animal lovers like Kimzey Slade.

Slade was recently at the Humane Society to rescue a dog.

"It's really sad. I feel bad for them. They just need people to come adopt them, and people to donate money," Slade said.

Kimzey's new dog is just one saved out of thousands.

"Four thousand animals is a horrible number, and there are shelters nearby that euthanize as many as 10,000. So we are a smaller shelter, but the problem is … it's an epidemic. It's nationwide," Bishop said.

The Jacksonville Humane Society has adopted a no kill policy. However, the St. Augustine Humane Society said it can't do that because it means turning away too many dogs.

For now, Humane Society workers said they hope information encourages people to adopt, which is the only way they said the number of euthanizations will go down.

"The more quickly they get adopted, the more space we have," said Bishop. (News4Jax)
And another thing that doesn't help is when we hear about silly celebrities going into posh little pet stores and plopping down two and three thousand dollars for some cute little puppy, what kind of a lesson is that? These people need to realize that the spotlight is always on them and act in a responsible manner because people are going to emulate what they do.  No, it's not smart, it's not even right, but it is reality.
Please, if you want to add a new furry family member, adopt! Save a life! There are amazing dogs and cats out there just waiting for a chance!
Email This Post
Like this post? Subscribe to my RSS feed and get loads more!