And Justice is Served! VIDEO
Sunday, February 1st, 2009 at 5:53 am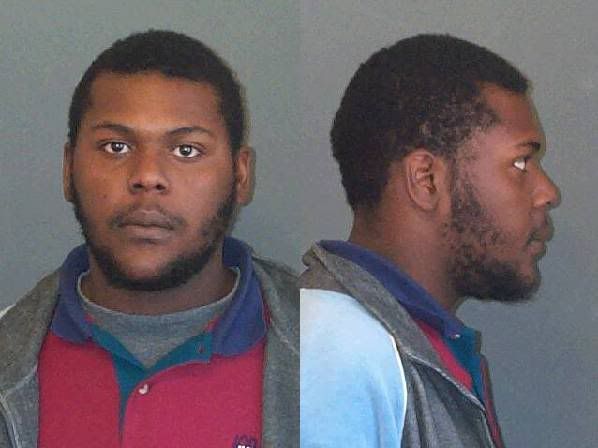 Unbelievable! An abuser was actually sentenced to a prison term that in much more in line with his crime than the usual slap on the wrist we normally see.  Juan Daniels pleaded guilty to the horrific crime of beating his beating and burning his mother's pitbull all because he couldn't use the family car.
Looks like this atrocity pissed off Circuit Judge Charles Price as much as it pissed off all of us because the good Judge sentenced this piece of trash to a 9 year 6 month prison sentence!! This was the longest sentence ever imposed by the state of Alabama for an animal cruelty case, only 6 month short of the max that could have been imposed.
"We are hoping this will send a message not only to Juan Dan­iels but to anyone who would want to do this," said Deputy District Attorney Scott Green.
And as if that news isn't sweet enough, we've got some icing to add to the cake, Louis Vuitton, the pitbull that was so cruelly abused now officially has a new home and family! William and Dee Hartley of Montgomery officially adopted Louis Friday after serving as foster parents for the past 14 months.
"He's the bed hog and the couch hog and every night we go home and sit with 'Louis the lap dog', and that's what he is," said new owner Dee Hartley. "He is wonderful. How anyone could do it is unimaginable to me…"
Check out these pics if you want a reason to smile. This will start your week out on the right foot! 😀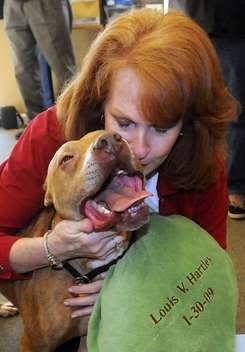 Even Louis gives his "Stamp" of approval!
Email This Post
Like this post? Subscribe to my RSS feed and get loads more!