Arrest Warrant Issued for Helena-West Helena's Mayor, James Valley
Sunday, June 29th, 2008 at 9:25 pm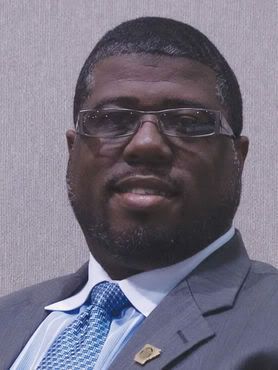 Well, it took a 'special' judge to do it but on Friday, Circuit Judge David Henry issued an arrest warrant for Helena-West Helena's mayor, James Valley. Judge Henry found reasonable cause to arrest him over accusations that he obstructed the Humane Society of Southeastern Arkansas from caring for the animals.
The complaint, filed by Ruby Burton, director of the area Humane Society, sought Valley's arrest on misdemeanor charges of animal abandonment, mistreatment and neglect.
This stems from Mayor Valley's dumping of almost a dozen shelter dogs on June 11, near the St. Francis National Forest.
Since then about half the dogs have been found due to efforts of NAFA, Humane Society volunteers and residents in the Storm Creek Road area and sadly two or three were shot when a resident spotted them on their property.
Found so far are:
Female Shepherd Mix – NAFA rescued June 14th from a yard on Storm Creek Road
Young black female – NAFA rescued from campground area – June 18th
Male Scruffy Black Dog – rescued by Helena Resident and surrendered to NAFA – June 22nd
Male Pit Brown/White – Rescued by Helena Resident – June 11th
Male White/Tan Pit – Rescued by Helena Resident at swimming area of St. Francis National Forest – June 17th
Mayor Valley has contended from the start that he's done nothing wrong and now he says he looks forward to his day in court.
Well, obviously, for a lawyer and a mayor, he doesn't know his laws too well because according to Arkansas state law, he certainly has done something wrong!
Arkansas State Law
5-62-101. Cruelty to animals
(a) A person commits the offense of cruelty to animals if, except as authorized by law, he knowingly:
(1) Abandons any animal;
(2) Subjects any animal to cruel mistreatment;
(3) Subjects any animal in his custody to cruel neglect; or
(4) Kills or injures any animal belonging to another without legal privilege or consent of the owner.
(b) Cruelty to animals is a Class A misdemeanor.
Well, I would definitely say that dumping almost a dozen dogs certainly constitutes abandonment. amazing that he doesn't seem to be able to see that.
Oh, and Mayor Valley also issued his idea of an 'apology' which was nothing more than making excuses and trying to 'close the gate after the horse escaped'. He's throwing blame wherever he can but that will not negate the blame for what he did. What a joke!!!
And it looks like good ole' Mayor Valley is going to get some preferential treatment. He's not actually going to be arrested like anyone else who commits a crime. Phillips County Sheriff Ronnie White said Friday that a deputy would probably notify Valley of his court date instead of arresting him. Awwww, isn't that nice?
A court date has not been set but I can tell you, I wish I lived closer because I would certainly be there to voice my opinion abut this sanctimonious POS!
Valley also could face federal charges because it is against the law to leave animals, livestock or abandoned personal property on public land. The U.S. attorney's office in Little Rock is examining the case. Well, let's all cross out fingers here because this is one politician that needs to be taken down a few pegs. Not only did he endanger the dogs he dumped, he also endangered residents. That's right, his voters, his constituents. Keep that in mind citizens of Helena-West Helena!! It's not just the dogs he didn't give a damn about, he didn't give a damn about YOU either!!
Well, I'll definitely be keeping an eye open for further developments and we shall see if Justice is truly Just!
Email This Post
Like this post? Subscribe to my RSS feed and get loads more!