Christine Abrams in Jail!
Saturday, December 20th, 2008 at 9:43 am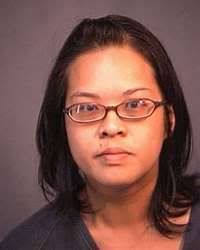 This is just a quick update in case anyone missed it.  Christine Abrams did not post bond by noon yesterday as Judge McKibben's ordered and had to turn herself in to begin serving her 8 month jail sentence.
On December 16 Judge McKibben told Abrams that she would be able to remain free during her appeal is she posted a $5000 bond, only 10% or $500 which was actually needed, by noon Friday.  She missed her deadline and to the joy of many, she is now behind bars where she belongs.
Her lawyer, Andrew Stine, is working on an appeal based on what he calls an illegal police search of Abrams home in which the police found Ella, dead for two months, locked in a crate and cruelly starved.
You can read the background stories below;
Email This Post
Like this post? Subscribe to my RSS feed and get loads more!