Daniel Charles Haskett Pleads Guilty In Didsbury Canada Dog Abuse Case
Thursday, May 24th, 2007 at 7:18 am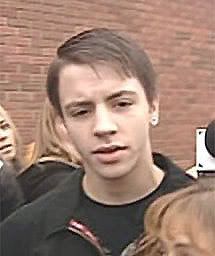 Daniel Charles Haskett, the man I first introduced you to in this story, plead guilty to a charge of animal cruelty as well as a charge of obstruction of justice for lying to police.
He's been ordered to undergo psychological assessment prior to his sentencing on August 1. An adult convicted of animal cruelty under the Criminal Code faces a maximum sentence of six months in jail and a $2,000 fine.
Haskett, 19 at the time, along with a friend who was 17, say their horrific crime which galvanized the country and set animal activists up in arms began with an accident.
According to an agreed statement of facts, the chain of events that led to Daisy Duke's death began last October when the teen accidentally drove over the dog after visiting with Mr. Haskett.

Fearing that he would lose his driver's licence and get in trouble from Mr. Haskett's mother, the teen and Mr. Haskett devised a plan to kill the dog and pretend that she had run away.

After various attempts to kill the dog failed, the two decided to drag it out of town to dispose of the body. (Globeandmail.com)
Their 'attemtps' included having Daisy Duke's four legs bound together with duct tape, a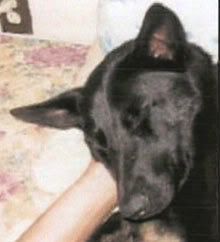 bag covering her head and a tow rope around her neck to drag her. When she was found by passersby she was so gravely injured that a vet had to euthanize her at the scene immediately.
Haskett's friend who was 17 at the time got what was basically a 'slap on the wrist' – Dog Killer Get Probation – Animal Activists Shocked.
Activists, along with Didsbury resident Tamara Chaney, armed with over 112,000 signatures, showed up at the courthouse calling for stronger federal legislation against animal abuse.
Chaney, glad that Haskett plead guilty and is finally taking responsibility for his crimes said, "It's about time. We all knew he was guilty, so it's good that he admitted it and hopefully he'll get some stiffer penalties this time around."
We all hope that!!
Email This Post
Like this post? Subscribe to my RSS feed and get loads more!