Derick Phanord's Other Dog – Abused and Rescued
Thursday, July 26th, 2007 at 7:29 pm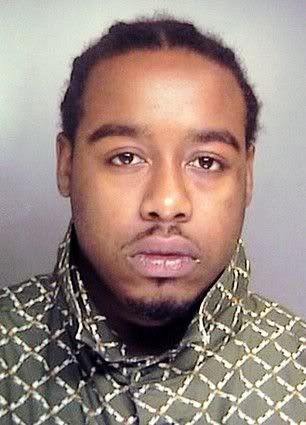 That's right, the notorious Derick Phanord, confessed killer of Maximus, the pit bull that was tied to the tree and set on fire and who died of his injuries, can you imagine that he could have abused another dog??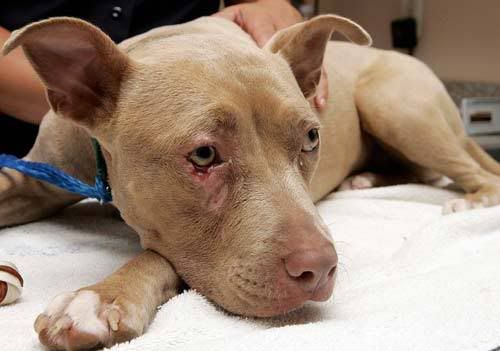 Well meet Red, a 6 month old pit bull puppy. This is the puppy that Spike, renamed Maximus by those attempting to save his life, supposedly attacked, biting her head and injuring her eye. He cared so much about this puppy that he torched Spike/Maximus over that incident. Now you wouldn't imagine that this puppy would be abused, would you?
On Tuesday, officers seized Red who was locked in an unventilated shed behind Phanord's home.

Phanord allegedly starved Red, who is recovering under a veterinarian's care at the Animal Medical Hospital of Centereach. She is still incredibly weak and on Thursday could barely stand on her wobbly legs.

An infected tear in her eyelid, which Phanord said she received when Spike attacked her head, is healing.

Phanord, who was placed under arrest Monday, is facing additional charges for animal negligence on top of a felony charge for aggravated animal abuse, Gross said.

SPCA officials call Red "a sweetheart" and have put her up for adoption.

Those interested in adopting Red should contact the Suffolk SPCA at 631-382-SPCA. (Newsday)
Phanord will be appearing in court tomorrow, July, 27. A rally/protest is planned in honor of Maximus.
I wish there was the option of a sentence that fit the crime!!
Email This Post
Like this post? Subscribe to my RSS feed and get loads more!