Dog Dragged to Death in Seminole County
Friday, September 21st, 2007 at 4:55 pm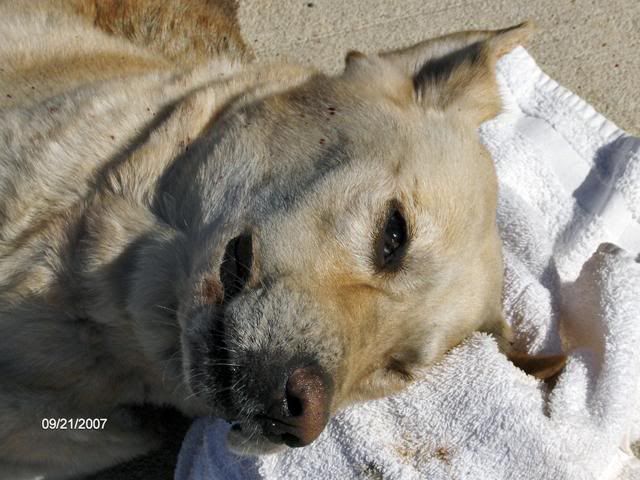 Police in Seminole County, FL are asking for help a possible animal abuse case.
This dog was was dragged more than two miles and its body was left on the side of State Road 436 in Altamonte Springs.
A witness who called 911 at 1:25 a.m. Friday morning reporting a blue minivan that was eastbound on S.R. 436 at Westmonte Drive with a dog tied to the rear bumper.
The following is a transcript of that 911 call;

Operator: 911. Do you need police, fire or medical?

Caller: Uh, police.

Operator: What's the address?

Caller: It's not actually an address. I'm actually on 436 following a minivan.

Operator: 436 and what?

Caller: 436 and Westmonte Drive. There's actually an officer with his lights on in front of me. I'm going to see if I can stop … hang on … [to police officer] Hey, that guy in that van right there has a dog tied to the back of it and is dragging it down the highway. A dog. I'm on the phone with 911 right now. He just left."
The body of the dog was found in the middle of S.R. 436 near Robin Road when police searched for the blue minivan.
Anyone with information can call the Investigations Unit of the Altamonte Springs Police Department at 407-571-8273.
Source – Orlando Sentinal, CF NEWS 13

Email This Post
Like this post? Subscribe to my RSS feed and get loads more!