Dog Drowned and "Prepped for Cooking" During Domestic Breakup
Saturday, December 13th, 2008 at 10:45 am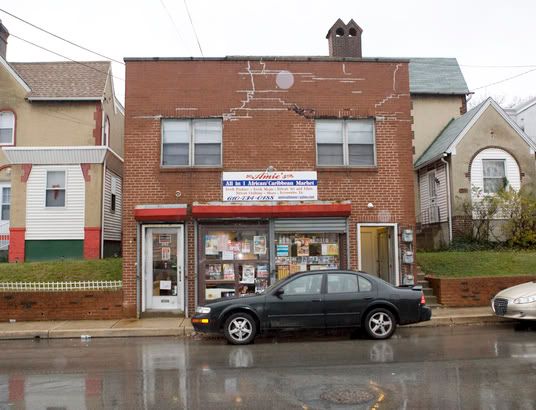 An 8 month-old little Pomeranian puppy was the innocent and defenseless victim of a domestic breakup of a gay relationship in Philadelphia. Fox, the puppy, drowned and laid out in a frying pan surrounded by spices, was the scene 25 yr-old Nafis Aziz, the dog's owner, came home to.
Aziz and now, ex-boyfirend, 21 yr-old John Newman, had been having problems. Aziz was getting harassed, threatening phone calls, his apartment broken into three time in as many months, laptops stolen and the culmination of this harassment, the brutal killing of his puppy and all of it has been traced back to Newman who is being held at the Delaware County prison on $50,000 bail.
This past Monday Newman was arrested on charges of theft, receiving stolen property, cruelty to animals, criminal mischief, harassment and making terroristic threats as well as burglarizing Aziz's residence in September and October.
Police responded to a call to Aziz's apartment where they found the drowned dog laid out in the living room surrounded by spices.
"Right on the living-room floor in a frying pan with all types of salts and peppers and oregano around it in different bottles," Upper Darby Police Superintendent Michael Chitwood Sr. said.
"It's the worst case I've seen – to take a little puppy and drown it," Chitwood said, referring to local animal-abuse incidents. "He never fried it or cooked it, but it was in the pan."
"It certainly was ritualistic, depraved and sick," Chitwood said of the dog-drowning. "Did he put it on fire? No, but it was vicious and vengeful. You could see that whoever did it really, really hated the complainant, to do something like that. He really wanted to hurt the complainant."
This is yet another example of how abusers in domestic situations prey on the innocent and defenseless, too often pets and children are the victims and in this case the harassment escalated to the point that an innocent was killed in a cruel and brutal way.
Newman needs some serious help and he needs it somewhere where he cannot be a danger to anyone else… behind bars, for along time!
Email This Post
Like this post? Subscribe to my RSS feed and get loads more!