Dog Found Dead, Frozen to the Ground – VIDEO
Thursday, January 8th, 2009 at 9:27 am
Here in Wisconsin, we know that winter brings frigid temperature and bad weather and we should know how to handle it and what precautions to take, especially when it comes to our pets and animals.  It always makes me angry beyond belief when I see dogs left outside when the temp plummet well below zero.  People seem to think that just because a dog has fur they are naturally equipped to handle the cold, even extreme cold.  It's not true, far from it!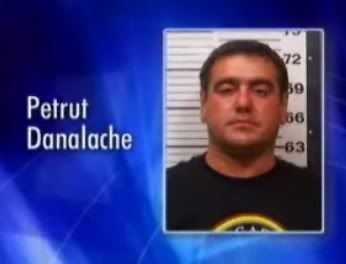 On Monday an animal control officer went to a home in the Town on New Haven near the Dells in Wisconsin and found a lab-type dog, dead and frozen to the ground.  The dog was tethered outside in an open field.  There was accessible food but no water.  The dog's shelter was seriously sub-standard for the weather. It was placed in an open field facing north, with no door or cover for protection from the cold and rain.
The property owner, Petrut Danalache, will, at the very least, be faced with a neglect citation, a $186 fine. A woman at the home says the dog was not neglected and its death was not their fault. They were gone for the day and when they returned, the dog was dead.
"They fed the dog Saturday morning… evidently were away from home for a while and their children went to feed the dog Sunday night and found the dog was dead. To me, it's disturbing, yes, because I always think … could it have been prevented," Sheriff Darrell Renner says.
I am at a loss to understand how the family can say it's not their fault the dog died. The left it out, exposed to the elements, in frigid temps, freezing rain and snow without even checking on it for more than 24 hours. Labs do not have long, heavy fur coats and without adequate shelter, how is it supposed to stay warm. And if the dog didn't die from exposure, what did it die from?  Was it sick, in poor health?  All the more reason not to leave it out in the cold.
Authorities say they don't know "specifically" how the dogs died but they are continuing to investigate and then will turn their findings over to the DA and additional charges may be filed.
Dog Found Dead, Frozen to the Ground
Email This Post
Like this post? Subscribe to my RSS feed and get loads more!