Dog Hog-Tied and Set on Fire
Tuesday, October 21st, 2008 at 7:40 am
Update 10/23/08 – Burned Yorkie, Bobo, Dies from Injuries
A little 6 year old Yorkie is slowly and painfully recovering after his owner, Tanya Martin, 38, of Lakewood, CO, hogtied him and set him on a burning phonebook on a lighted stove burner.
A neighbor of Martin's at the Alpine Mountain Vista apartment complex smelled burning and heard the little dog yelping at about 9 pm Sunday night and called the police. When the police arrived, they found Bobo, tied up with speaker wire and laying on his back on top if the burning phonebook on the stove.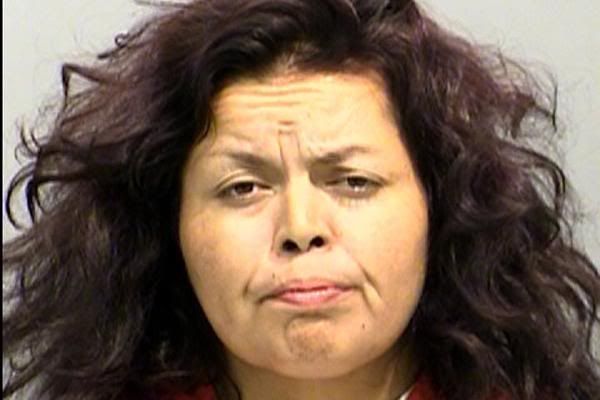 Bobo was rushed to the Wheat Ridge Animal Hospital where 11-year veterinarian Elisa Mazzaferro and hospital staffers began emergency treatment.
But first Mazzaferro had to gather her emotions. "When we first heard about his injuries, my breakfast came right up my throat," Massaferro said. "I had about two minutes to prepare myself, and then we went to work."
The little 10 pound dog was burned over 50% of his body with serious injuries were to his tongue, lower jaw and feet pads.
"He's lost most of his feet pads," Mazzaferro said. However, the terrier's trunk, torso and abdominal areas were spared.
They also found out that the little guy is deaf.
Although they are cautiously optimistic about Bobo's recovery, right now the biggest threat to his recovery is infection.
"One of his biggest hurdles is whether or not he gets an infection," said Elisa M. Mazzaferro, the director of emergency services at Wheat Ridge Animal Hospital. "It's too soon to tell if he's out of the woods."
"We'll try to control his pain and keep down infection. He's a really sweet dog. He hasn't tried to bite us, and he's very docile," said Mazzafero.
Sunday night when officers tried to question Martin but described her as speaking incoherently and refusing to make statements about the dog and a relative said Martin suffers from mental illness.
Martin was arrested on felony animal cruelty charges and appeared in court in Jefferson County on Monday. She's being held on a $10,000 bond and will be in court again Oct. 23.
"She will be formally charged and will go through the process as anyone else would," said Steve Davis with Lakewood Police. "We will have to wait for the investigation to be completed and for any evaluations that would be done on the suspect."
If her family knew she was mentally unstable, why didn't they try to keep an eye on her, care for her. Neighbors said they often heard her speaking incoherently but thought she may have been talking on a cell phone.
"I thought she was talking on the phone and I figured she was having an argument with somebody, but after this, I'm pretty sure she was yelling at nobody," neighbor Steven Garcia said.
What a horribly sad situation but thankfully someone was actually will to get involved and that is probably all the saved that little dog.
I hope this woman is put somewhere where she can no longer be a danger to herself or others. I want to be angry at her but mentally ill people live in a different world than we do and who knows what she was thinking. What I am angry about is that no one could care enough about her to keep an eye on her. Had she ever shown dangerous tendencies before? Should be even have had a dog?
This whole thing is sad and pathetic and I guess we should be glad that dog was rescued and hope and pray that he survives.
Email This Post
Like this post? Subscribe to my RSS feed and get loads more!