Dog Killed in Oven, Killer Arrested
Friday, December 12th, 2008 at 8:58 am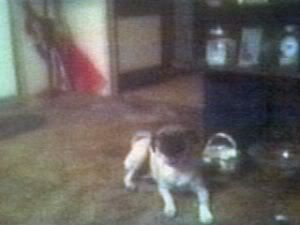 On October 22, a Dillon, SC woman, Bonnie Bowen, returned from church to find her front door smashed in.  She called police and when they arrive and went into her home, they found that, not only had be home been ransacked and burglarized, the person who broke in had stuffed her little pug, Penny, into the oven, turned in on and propped a chair against it.
Bowen was devastated, she'd only had Penny for two and a half months and it was the first dog she had ever owned.
"I've been dreaming about her. I catch myself calling Penny and I know she ain't here," she said.
All she has left of her beloved dog is cell phone photographs and memories.
"A poor defenseless dog was murdered and that type of person is a coward, and we're trying to get that coward," Dillon Police Sgt. Jason Turner said.
"Everyone's just real concerned because of how severe the crime is," Turner said. "We have a lot of animal lovers, including me, in town. If they have that reckless abandon toward an animal, a human life would be nothing in their hands."
"She is like a little child to me. She's got a heart too, but she got four legs," she said of her beloved Penny. "She's my pet, she's my child – I could say my little girl, my little companion."
And to make matters worse, he home was again broken into less than a week later.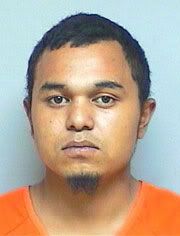 Now police say they're arrested the sick monster who committed this vicious crime Teofilo Falaniko, 20, has been charged with first-degree burglary, second-degree burglary and animal cruelty.
Faliniko was actually already sitting in jail on two other unrelated burglary charges at the time of his arrest. Got us a real winner here folks. Just leave him where he's at, this guy is a waste of human life.
This piece of trash told police that he put the dog in the oven because it bit him.
Bowen said she could forgive him but that he must pay the consequences for what he did.
"To do a person's dog like that, he don't have no heart," she said. "If you don't have a heart for a dog … you think he has a heart for a human being?"
South Carolina law states that a person who tortures, torments, kills or inflicts excessive or repeated pain on an animal faces felony charges and can receive a maximum sentence of five years in prison and a $5,000 fine.
People in the community have offered Bowen another pug and she say she will get another dog but not until she has moved to some place that is safer then where she lives now.  At the time of the crime she had only lived in that residence for about 8 months.
I say lock him up and throw away the key. This guy is a career criminal, he gives nothing to society, only takes. No one needs this kind of trash walking the streets looking for the next home he can break into and who knows who the next victim may be.
Email This Post
Like this post? Subscribe to my RSS feed and get loads more!