Dog Killing FBI Agent Gets a "Slap on the Wrist" VIDEO
Sunday, July 12th, 2009 at 8:40 am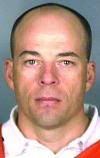 There are times when I'm not sure why I ever actually expect more from our justice system.  Last February, a Waco, TX FBI agent, a sniper and member of the FBI SWAT team, Lovett Leslie Ledger, Jr. shot and killed a neighbor's little 3-lb chihuahua named Sassy, with a pellet rifle and although indicted for felony animal cruelty the only ones who paid for this crime were the dog with its life and the family who lost their tiny little furry family member.
Cyndi Mitchell, who lives across the street from FBI agent, Lovett Leslie Ledger, told authorities that she witnessed Ledger shoot the dog in front of her house with a pellet rifle on Feb. 29.

Mitchell has said that her dogs were barking and she went to the door and saw Sassy walking on Estes Road in front of her house.

The dog lurched to one side upon being shot, then rolled into a yard where she died, she has said.

"I've never heard a noise like that from an animal," Mitchell said, describing it as "a screaming sound."

As neighbors gathered around the fallen dog, Ledger took the pellet gun, turned and walked inside his house with one of his children.

Initially when confronted by authorities about the crime, Ledger lied but changed his story when witnesses came forward.
He was later indicted by a grand jury for cruelty to animals, a state jail felony punishable by up to two years in a state jail and a $10,000 fine.
Pleading no contest, Judge Matt Johnson in 54th District Court sentenced Ledger to two years deferred probation and ordered to perform 300 hours of community service. Not only that, if he completes the term of probation, the conviction will be expunged from his record.
FBI spokesman Erik Vasys said Wednesday the agency will determine whether Ledger faces any sanctions, which could range from suspension to dismissal, after an internal inquiry is completed. Initially it was reported that if convicted of the felony, that would mostly likely be the end of his career, with Ledger getting deferred adjudication probation, the FBI will probably just let him get away with it too. After all, if the justice system doesn't care, why should they. It was "just a dog" after all!
Yet another injustice from our justice system! Sure, shoot and kill a 3-lb dog for no reason…. who care…. just a dog!
Email This Post
Like this post? Subscribe to my RSS feed and get loads more!