Dog Survives Arrow, Needs Surgery
Tuesday, November 13th, 2007 at 7:59 am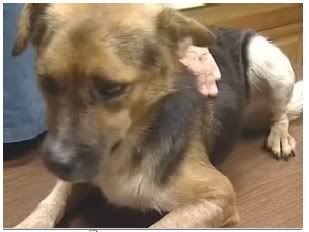 In September, 2 boys brought a dog in with an arrow in his skull. Unbelievable the dog lived and is doing well but the arrow in still embedded in his skull and needs to be removed.
HOT SPRINGS, Ark. — The don't call him "Lucky Jack" for nothing.

The courageous canine is still alive after being shot in the head more than two months ago with an arrow that is still lodged in his skull.

Dr. Bob Zepecki, the veterinarian caring for "Jack," said thousands of dollars in donations are needed to pay for surgery that could cost more than $5,000.

The arrow miraculously missed Jack's brain, eyes, and major nerve endings, and struck the only place that wouldn't leave any permanent damage.

"After all of that, somehow he is still alive," Zepecki told FOX16 in Little Rock. "All his sensory nerves are intact and that's the miracle, the miraculous part of all this."

The shaft of the arrow has been removed, but can't stay there forever, Zepecki said.

The vet said he hoped to raise enough money by Tuesday to perform surgery on Thursday. (Fox News)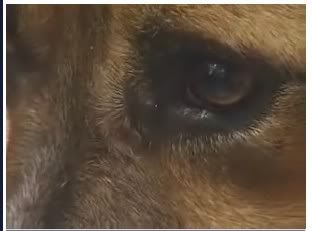 The arrow actually entered his skull through his jaw and exited right next to his eye. You can actually see this in the pictures above and to the right.
Although he is doing well now, he needs to have this surgery.
Lucky Jack is being cared for at the Hot Springs Village Vet and they have set up a fund for donations, the Lucky Jack Fund.
If you would like to donate to the Lucky Jack Fund – CLICK HERE 
Email This Post
Like this post? Subscribe to my RSS feed and get loads more!