Dogs with Leg Hacked Off Find Homes
Tuesday, October 2nd, 2007 at 10:06 am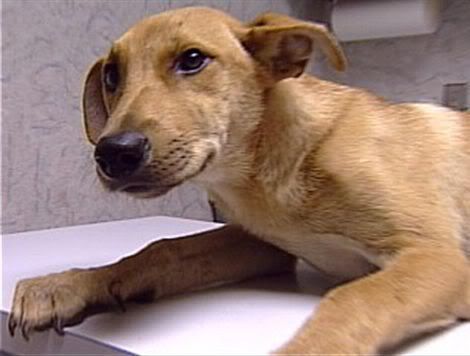 The two dogs found in Kansas City in August, dubbed Misty and Rocky, each found in separate locations in Kansas City's Northeast area and about a week apart with one of their hind legs hacked off, have found new homes!
After a very careful screening of applicants, each dog was placed in a home with another three-legged dog in the thought that it would help them to adapt.
Sadly, even with the reward offered, no one has been apprehended in these horrible mutilation cases. Spay and Neuter Kansas City, appalled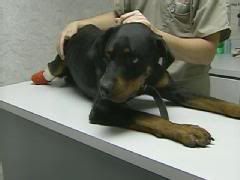 by the cruelty and fearful for the safety of other animals, raised money to help cover the medical expenses for both dogs and to beef up rewards for information leading to whoever hurt Rusty and Misty.
Anyone with information should call 816-513-9800
Someone out there knows something about the sick and twisted person whose doing this!! Is it you? Please, someone who could so callously hack the leg off of innocent and defenseless dogs is dangerous to anyone around them. Don't let them continue to get away with these cruelties!!
Source – KansasCity.com
Email This Post
Like this post? Subscribe to my RSS feed and get loads more!