Drunken Landlord Brutally Kills Dog
Wednesday, January 23rd, 2008 at 9:04 am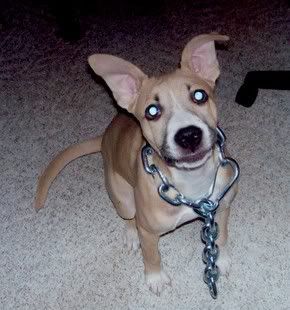 Diamond, a friendly one-year-old pit bull/boxer mix was brutally stabbed and bludgeoned to death by 44 yr old Mark Trombitas, landlord to the dog's owner, Ashley Gore on Monday evening at a duplex on Robbins Avenue in  Weathersfield, OH
When Gore came home short before 7 pm Monday nite she found Trombitas in her yard covered in blood, arms to elbows, hands dripping with it, pants soaked from the knees down.
"It looked like he'd been kneeling on the ground and been attacking my dog," Gore said. "I asked him what happened and he said she'd attacked."
Now this is a dog that had been characterized as friendly, playing with the neighborhood children including Trombitas' own 12 yr old daughter.
"Diamond was a sweet dog," said Ashley Gore, who raised the dog from when the animal was 6 weeks old. "She was mischievous and goofy. But by no means was she a vicious dog."
"I'm still shocked, there was no reason. I don't know," added Gore.
The gate to the dog's enclosure was broken down, frozen blood on the ground next to the dog house. "I couldn't even look at her," Gore said Tuesday afternoon. "I didn't come back until the animal control came to take her away."
Police removed a a folding knife smeared with blood and animal hairs, a wooden-handled hammer smeared with blood and animal hairs and a pair of blue jeans stained with blood and hairs.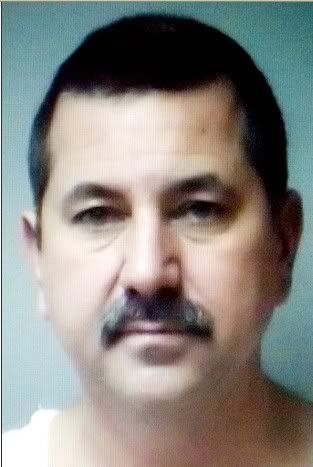 "From what we can tell, the dog has a large wound to the neck," Trumbull County Humane Officer Paula Humphrey said, adding a necropsy will also be done to determine how the dog died.
After his arrest, Trombitas was checked for injuries to sustain his self-defense claim and there were no marks, scratches, cuts or bites evident on him. Police also noted that Trombitas appeared intoxicated.
Trombitas has since been released on personal recognizance bond. Due back in court next month, he faces up to 6 months in jail if convicted.
What a sick bastard!! This dog knew this man and would have no reason to be wary of him.  Trombitas was reportedly at the home often working in the garage or basement and Diamond was in a gated enclosure.  What kind of a twisted excuse for a human being would brutally kill a friendly, defenseless, innocent dog?! And only 6 months if convicted!?!
Source – Tribune-Chronicle
Email This Post
Like this post? Subscribe to my RSS feed and get loads more!