FBI Agent Indicted in Shooting Death of Neighbor's Dog
Thursday, July 10th, 2008 at 8:26 am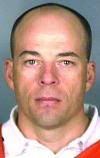 Update 7/13/09 – Dog Killing FBI Agent Gets a "Slap on the Wrist" VIDEO
Sassy was just a 3 lb Chihuahua, walking on Estes Road near Lorena in TX when her life was cut short by an FBI sniper with a pellet gun. Jason Davis had the hard task of telling his 8 yr old daughter that her little dog would not becoming home.
Cyndi Mitchell, who lives across the street from FBI agent, Lovett Leslie Ledger, told authorities that she witnessed Ledger shoot the dog in front of her house with a pellet rifle on Feb. 29.
Mitchell has said that her dogs were barking and she went to the door and saw Sassy walking on Estes Road in front of her house.
The dog lurched to one side upon being shot, then rolled into a yard where she died, she has said.
"I've never heard a noise like that from an animal," Mitchell said, describing it as "a screaming sound."
As neighbors gathered around the fallen dog, Ledger took the pellet gun, turned and walked inside his house with one of his children.
Initially when confronted by authorities about the crime, Ledger lied but changed his story when witnesses came forward.
Yesterday a McLennan County grand jury indicted 39-year-old Lovett Leslie Ledger Jr. for cruelty to animals, a state jail felony punishable by up to two years in a state jail and a $10,000 fine.
Ledger, a sniper and member of the FBI SWAT team, remains on active duty during criminal and FBI internal investigation.
"The FBI continues to cooperate with the ongoing judicial process involving Agent Ledger and the internal FBI review of Agent Ledger's actions also is still ongoing," Erik Vasys, an FBI spokesman in San Antonio, said, declining additional comment.
A police reports states that Ledger told witnesses that he shot the dog with a pump BB-pellet gun and must have pumped the gun too much.
There were no reasons given why Ledger shot the little dog but he did spend 25 minute testifying before the grand jury yesterday. Shortly thereafter the indictment was handed down. If convicted of felony animal cruelty, Ledgers's career with the FBI would be at an end.
Email This Post
Like this post? Subscribe to my RSS feed and get loads more!