Good News! San Diego Animal Shelters Waiving Adoption Fees
Saturday, May 31st, 2008 at 8:11 am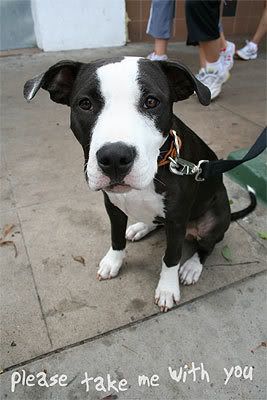 Here's some great news if you're in the San Diego area and are looking to add a furry family member this summer. All three of the San Diego animal shelters are waiving adoption fees starting today through August to ease seasonal overcrowding.
Any cats 6 months or older and dogs, 5 years or older, as well as any dog or cat that has been in the shelter for more than 30 days will qualify for the waived fees.
"Most of the dogs here are cooped up in cages, they need a home to go to," Simony Lay, of the shelter, said. "What's the point of spending thousands of dollars on a dog when you can come save a dog and give them a home?"
All dogs and cats will be spayed or neutered, microchipped and have all their shots prior to adoption.
So, save a life, adopt!!
Email This Post
Like this post? Subscribe to my RSS feed and get loads more!