Homeless Man Protects His Dog Unto Death
Wednesday, May 2nd, 2007 at 12:57 pm
This sad story comes to us from San Jose, Ca. Cornelius Van Der Vies was a well-known
figure in downtown San Jose because of his friendly nature and his constant companion Boo Boo.
On Monday, 4/30/07, just before lunchtime on San Jose's busy West Santa Clara Street according to witnesses, another homeless man began throwing things at Boo Boo and Van Der Vies jumped in to defend the animal. The man then turned on Van Der Vies and kick and beat him until he collapsed.
People who knew Van Der Vies have set up a make-shift memorial at the site and many people hearing the news for the first time wept openly.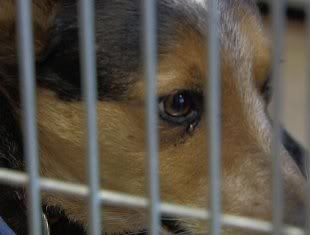 Boo Boo is now at a shelter on Montery Hwy in San Jose and as many as 20 requests have come in to the adopt the now orphaned dog. Unfortunately this may never be the case. A shelter worker told a local newsreporter that due to Boo Boo's history of bites, he may not be adoptable.
Now, wouldn't this be a truly sad testament to a man's death if the very dog he died trying to protect lost its own life??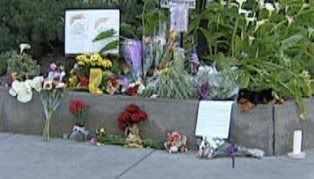 Email This Post
Like this post? Subscribe to my RSS feed and get loads more!