Judge Gives Dogs Back to Abuser/Hoarder
Saturday, September 27th, 2008 at 8:48 am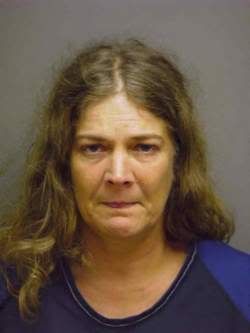 This is not the first time that Annette Knight of Myakka City, FL, has been in trouble. She's been issued 6 animal control violations since 2005. This time Manatee County Animal Services officers found 15 abandoned dogs and cats on her property along with 3 decomposing dog carcasses, one that other animals had been eating. Many of the animals were trapped inside a house that was full of feces.
One of the 8 dogs that were seized, a bloodhound, had to be euthanized because it weighed less than half what it should have and couldn't even stand.
Despite these horrific findings, on Friday, Judge Robert Farrance decided to give four of the dogs back to Knight pending a final hearing in two months. Unbelievable!!
Knight has a Web site where she claims to run a nonprofit organization called Annette's Animal Rescue and Sanctuary. Knight's lawyer, Tracy Lee, said Knight loves animals but gets in over her head.

"The problem is she gets too many of the animals and becomes overwhelmed," Lee said.

Judge Robert Farrance set up weekly visits to Knight's home by Sarasota County authorities. He also ordered that no additional animals be possessed, and that the dogs be seen by a veterinarian within a week. Knight must also have a dog door installed so the dogs an leave the house, Farrance said.

Nearly 30 animal advocates who sat in the audience were angered by the ruling.

Shona Otto and Julia Johnson, president and vice president of Underdog Rescue, said Knight should not be permitted to own animals.

"She has a hoarding mentality," Otto said. "No matter what, she is going to get more animals and she is doing it under the name of animal rescue. If you aren't caring for the animals medically or emotionally and actively seeking a home for them, then it's not a rescue."

Mary Lupi, vice president of Honor Sanctuary Animal Rescue, said there is no excuse for the abandonment of animals. Lupi said she and many others have donated food to Knight in the past and would have taken the animals if she could not handle them.

Knight gets the animals via a pet rescue operation that she says is a registered nonprofit organization. Knight wrote on her Web site that she purchased the 10-acre Myakka City property for the sanctuary. She also pleaded for donations to help care for the animals.

Annette's Animal Rescue and Sanctuary, however, was not listed in the Internal Revenue Service's online directory of 501(c)3 organizations and could not be confirmed by an IRS representative. (Herald Tribune)
So she's runs a bogus rescue, is a hoarder and an abuser and this lame judge gives her back some of the dogs after she's already proven she's unfit! What the hell is wrong with these idiot judges?!? Is it just
another case of 'it's just a dog' mentality?? A few more deaths don't matter?
Looks like it's time to let him know exactly what we think! He didn't listen to all the animal advocates in the courtroom but maybe he'll listen if we flood him with calls and letters.
Contact Information
The Honorable Robert A. Farrance
Manatee County Judicial Center
1051 Manatee Ave West
Bradenton, Florida 34206
Judicial Assistant:
Kelly Zoellner
941-749-3609 – Phone
941-749-3678 – Fax
She should never have been given any of these dogs back! Will there be more carcases in two months?? More starved dogs?
Seems like the harder we all fight for stronger laws and legislation, those in charge of putting the laws into action are doing nothing. They have as much blood and death on their hands as many of those that abuse the animals but their neglect, idiocy and stupidity!
Email This Post
Like this post? Subscribe to my RSS feed and get loads more!