Justice Round-Up 9/21/09
Monday, September 21st, 2009 at 6:37 am
More for our reading displeasure.  Although some sentences here seem significant, it's only because of other crimes committed along with the animal cruelty.   It's just not a priority to the courts and I cannot fathom why.
Virginia Thornton
She's not the crazy neighborhood cat lady.  She's the idiot puppy mill lady with 300 suffering dogs.  Read Deanna's story here.
Guilty of 12 misdemeanor charges of animal cruelty.  Received two 45-month suspended jail sentences and must serve 36 months on probation, pay a $2,000 fine and perform 48 hours of community service. Under the terms of her probation, she is banned from breeding animals or owning any except for the two dogs she currently has.
Jamarow Trowery
The man that promised to love and care for a dog he adopted,  he cared so much that he killed and mutilated the dog before stuffing the dog's body in a garbage bag.  The background is here.
Trowery pleaded guilty to a summary charge of cruelty to animals. He was also convicted earlier on a felony charge of illegally carrying a gun.
Trowery was sentenced for 5 to 10 years in prison on cruelty and gun charges.
Teofilo Falaniko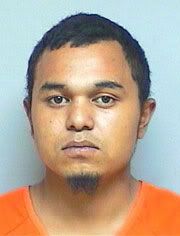 He brings Cooking 101 to a new low! Just for the fun of it, while burglarizing a woman's home, he stuffed her puppy in the oven, turned it on and propped a chair against it.   Read the background story here.
His list of accolades includes first-degree burglary, second-degree burglary and animal cruelty.  He already had two burglary charges before committing this one.  All of this got him a whopping…
11 years in prison and three-and-a-half-years probation.
I hope he gets kitchen duty every day in prison.  Maybe someone will mistake him for a pork roast.
Larry Cummings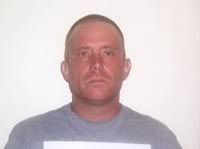 If you're going to play with cattle prods Larry, please stick them up your own rear-end.  He tortured dogs with a cattle prod with a 15 year old accomplice and videotaped it.  Then the two decide to break into some poor lady's house and torture her dogs – while videotaping it.  Click here for Deanna's story.
Lesse… felony burglary, two counts of misdemeanor animal cruelty, and contributing to the delinquency of a minor.  On top of four prior felony convictions which makes him a habitual offender…
20 years in prison for the burglary charge and one year in the county jail on each misdemeanor charge.
In court Cummings said he didn't have any part in abusing the dogs, but "I'll plead guilty to it anyway."  Ah, gee, big of you Larry.  I guess you're used to all this, right?  The 20 years in prison should bring new meaning to a cattle prod up the… nevermind.
This does not make me feel any better.  Two of them got significant sentences but not for the animal cruelty.   If we stop them at the animal cruelty with significant sentences we won't have these knuckle-dragging retards graduating to corrupting minors, burglarizing homes, terrorizing spouses and children, and murder.
****************************
Thanks Andrea, what more is there for me to say that I haven't in other Justice Round-Ups? I'm one of those people who usually tries to find some good in most situations so I guess here we can at least be thankful that some of these pieces of trash will at least be off the street for some reason.  Doesn't make me feel any better to know that their innocent furry, four-legged victims didn't get any justice.  Why does the justice system not see these suffering, mutilated, tortured dog as the living, breathing, feeling creatures that they are and sentence accordingly!!  They were peoples' friends and beloved family members, not an inanimate object like a chair or table, damnit!!
Email This Post
Like this post? Subscribe to my RSS feed and get loads more!