Little Boy Lost, Little Boy Found, What a Hero Dog!
Thursday, August 14th, 2008 at 7:23 am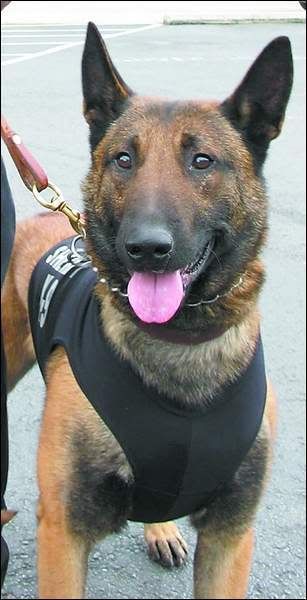 It's every parent's nightmare, a little lost child, out wandering. You're worried, you're scared, you want to know where your baby is. You call the police who bring in search crews.
This is exactly what happened to one Alabama family early Tuesday morning. Their little 3 year old boy wandered out of his house.
Seems daddy had gotten up and went out somewhere around 3-3:30 am and when he left, momma and baby were asleep, but the little boy must have gotten up and went looking for daddy.
"Apparently, the little boy woke up, and the door didn't close all the way when the daddy left. The little boy went out looking for his daddy," Sheriff's deputy Joe Shanes said.
Police were called about 3:30 am and emergency personnel from Lauderdale County sherrif's department and Zip City firefighters had been looking for the boy for about an hour when they called Shanes for assistance.
"Everybody was looking around the woods and everywhere else. No one had any ideas which way he went," said Shanes, the Lauderdale County Sheriff's Department's canine officer.
When Shanes arrived with Fox, who is a tracking and drug K9, Fox went into action as soon as the car door opened.
"When (Fox) got out of the car, he ran behind the car and then started across the road," Shanes said. "I hollered at him, but he just kept going. Then, he just sat down.

"I went over to him to put his leash on, and the little boy was standing there behind a tree. He saw me and said, 'Hey.' "

Shanes said he asked the little boy what he was doing, and he answered looking for his daddy.

"Then he ran to me and grabbed my leg," Shanes said. "I took him across the street to his parents and let paramedics check him out."

Shanes said Fox must have spotted the boy when he was pulling up to the search area, just north of Salem Church of Christ.

"And when I opened the car door, he just took off to check it out and found him," Shanes said.

The boy was not injured. (Times Daily)
What an amazing dog and a very lucky little boy. He had crossed Alabama 17, a very busy highway with a lot of tractor trailer traffic day and night and wandered into the woods on the opposite side.
"If (Fox) hadn't found the little boy when he did, I hate to think how long he would have been out there before someone finally found him. As it turned out, he was OK, just scared," the sheriff said.
"That little boy had an angel with him. He crossed that road (Alabama 17), which is heavily traveled by tractor-trailer trucks no matter what time of day or night it is, and he made it across safely," Shanes said. "And then, we hadn't been there 10 minutes and Fox finds him. It turned out perfect all the way around."
No matter how many stories I read or hear about amazing feats by dogs, whether companion or service dogs or just your average pet dog, their intelligence and loyalty still awe me.
Dogs, they truly are "Man's Best Friend."
Thanks for the heads-up on this story Margaret!
Email This Post
Like this post? Subscribe to my RSS feed and get loads more!