Man Pleads Guilty to Burying Dog Alive
Sunday, January 11th, 2009 at 10:29 am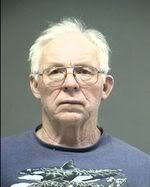 Update 2/3/09 – Jail for Man Who Buried Dog Alive
In October, Hyrum Long and his daughter, Susan Johnson, were arrested after police found a dog buried alive in their backyard.  The dog, Molly, had been bashed over the head with a hammer.
Due to the severity of her injuries, Molly was humanely euthanized and a necropsy showed that she had a chronic skin disease, body sores and starvation, actually it said "long term lack of nutrition and chronic starvation." It found indications the dog had not eaten for at least four days.
In December, Susan Johnson pleaded guilty to one count of first-degree animal neglect before Washington County Circuit Judge Rick Knapp.
The was sentenced to 90 days in jail, two years formal probation 100 hours of community service and cannot own any animals for five years.
Long was the actual wielder of the hammer that bashed poor Molly. He was initially charged with one count each of felony aggravated animal abuse and animal abuse. On Monday, during a hearing before Washington County Circuit Senior Judge Bryan T. Hodges, Long pleaded guilty to one count of first-degree animal abuse, a misdemeanor. The other charge, a felony, was for some reason dropped.
Well, I guess at this point the best that we can hope for is that he'll get the same sentence as his dear daughter. Sentencing is scheduled for Feb. 3 so we'll find out then.
Email This Post
Like this post? Subscribe to my RSS feed and get loads more!