Man Shoots, Kills Wheelchair-bound Neighbor's Dog – VIDEO
Tuesday, May 27th, 2008 at 8:04 am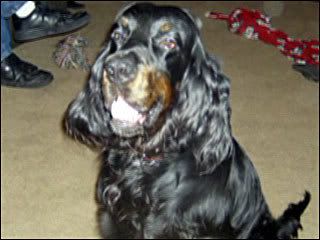 This is or rather was Dakota, a 4 year old Gordon setter. His owner, Marci Reed, is wheelchair-bound and when Dakota escaped from her home on Friday, obviously, she couldn't go chasing after him.
Dakota wandered onto 48 yr old Brian Powell's property and Powell shot him dead.
Powell claims he was protecting his chickens, which are kept behind a chain link fence on his property. Powell reportedly told authorities that he thought he could shoot the dog because he lives "in the county", not in any city limits, and because the pet was on his property. Deputies report that there was also alcohol involved.
Homeowners in the county can shoot a dog that comes onto their property if it's endangering someone's life, an animal or livestock. The sheriff's department said chickens don't count as livestock and now the District Attorney's office must decide.
Powell was arrested and charged with aggravated animal abuse, a felony, and unlawful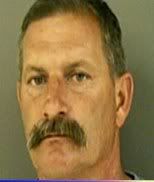 use of a deadly weapon. He was booked into the Linn County Jail where he quickly bailed out.
Dakota's family will mourn the loss of their beloved Gordon setter, a breed of dog that is a retriever and notorious for its gentle, non-aggressive manner.
A neighbor of Powell's defended him saying that Powell had recently lost a few chickens to dogs and thought that perhaps Dakota could have been the one to do it.
It's a damn shame that a person has to come out shooting right off the bat rather then to take the time to look at the situation reasonably and now a family is in mourning and a man is facing felony charges.
News Story – Dakota- Shot and killed
Email This Post
Like this post? Subscribe to my RSS feed and get loads more!