Man's Inhumanity to Dogs – More than A Daily Dose!
Friday, July 4th, 2008 at 8:51 am
Some days there are just so many stories of neglect and cruelty that it just boggles the mind and rips at the heart. It's difficult to read them all and even more difficult to pass them along to you because I know that so many of you reading feel the same way.
Today I'm going to bundle together a few of the stories for a 'quick dose' for you. This way you can read and get it over with, then move on to more pleasant things.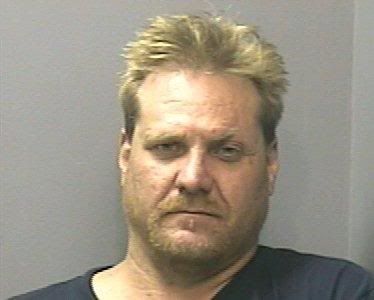 From Kodak, TN – Animal control officers investigated Jeffrey Cornett's property at 5205 Hickory Woods Rd and found a dead terrier-mix dog on a chain, no food, water or shelter within reach.
They also found a kitten in a cage, sitting in direct sun, sweltering in the heat, no food or water as well as another dog, a Rottweiler, on a chain at the residence.
Cornett, obviously a real bright guy, admitted the dead dog was his but that he didn't know it was dead. Hmmm…. I guess an animal laying in the sweltering heat and sun that is drawing flies, not moving or breathing, smelling of decay…. yeah, it would be tough to tell. Especially if you're a brainless idiot who doesn't give a damn or bother to care for your animals even to the most basic necessities of food and water.
All animals, including the dead dog, were removed and the idiot, Jeffrey Cornett, was arrested.
From Oldsmar, FL – This winner is Jack Q. Brown who for some reason must have thought it would be amusing to take a dog for a drag!
Yesterday, along Tampa Road, driving a white van, Brown tossed a 1 1/2 yr old bishon/yorkie mix named Riley, out of the moving van attached by a retractable leash. Then driving along at speeds up to 45 mph, the dog was bounced, dangled and dragged along.
A witness told deputies he saw the dog bouncing off the roadway, off the side of the van and at one point saw the dog go underneath the van between the two left tires. The suspect eventually let go of the leash and continued driving.
The witness got the small dog and contacted the owner whose name was on an ID tag, a 23 yr old woman living at the same address as Brown.
Brown is charged with animal cruelty. Riley, the little dog survived with some bruises, cuts and scrapes and is recovering with his owner.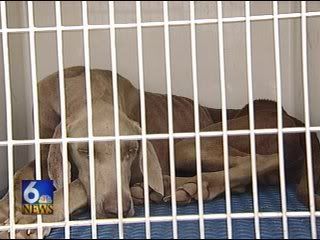 From Petronila, TX – Help came too late for 5 of the almost dozen Weimeraners that were abandoned at a property on FM 655 in Petronila.
Animal control officers managed to remove four living dogs, two had to be picked up and carried and two others that were in somewhat better shape. All four were severely emaciated, covered in fleas. Officers say there are a couple of others still on the property that they were not able to catch at the time but they plan to return with trap so they too can be moved to safety.
No one seems to really know what happened to the residents. Neighbors believe they may have just packed up and moved to Peru, leaving the dogs they were breeding to the cruelties of fate.
I'm sure that is would have been terrible difficult to try to find homes of someone to care for these beautiful dogs, even to at least place a call to the local animal shelter. So the owners, in their heartless cruelty, leave them, many to die and lingering and painful death! If they ever come back to the US, I can offer some ideas as to what their punishment should be!
As to these stories and so many more, I want to quote a County Judge, "People who abuse animals are on the lowest rung of humanity," said DuPage County Judge John Kinsella when sentencing Emanuel Lopez, a Plainfield man who stole a $1,500 Pomeranian puppy then smoked marijuana and blew the smoke at the two-pound pup until it collapsed.
Email This Post
Like this post? Subscribe to my RSS feed and get loads more!