Montgomery Police on the Lookout for Man who Set Dog on Fire
Saturday, September 22nd, 2007 at 8:06 am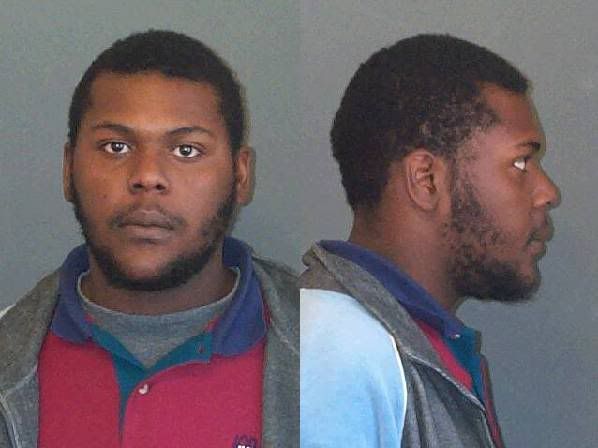 On September 7, 20-year-old Juan Daniels 'allegedly' took the family dog, a 2 year old pitbull, chained him, beat him with a shovel, doused him with lighter fluid and set him on fire. Why? Because he was denied the use of the family vehicle!!
After two weeks the monster who did this still has not be caught! A felony arrest warrant has been issued for Daniels and authorities say when he's apprehended, he will face a first-degree animal cruelty charge. If convicted, he could receive up to ten years in prison.
The dog that was so cruelly tortured and burned is in the care of a Montgomery vet. The pitbull, 'Louis Vuitton,' named after the fashion designer, was burned over 60% of his body and is slowly recovering after two weeks of treatment.
Below are two videos, created possibly by the doctor who is treating Louis, chronicling his treatment. The photos are graphic!
This is the first in series of videos that chronicles the struggles of a dog abuse case! He desperately needs your help! Please comment and feel free to ask any questions! Sorry for the typo in the title. It should read September 7, 2007. Background audio is "Because of You" by Reba McEntire and Kelly Clarkson
The second video in series chronicling the struggles of a dog abuse case! Week 2 – September 14-19, 2007.
Like the Phanord case, where Derick Phanord tied his pitbull, named Maximus by rescuers, to a tree and doused the poor defenseless dog with gasoline and lit him on fire, this case is getting widespread media attention. Sadly, Maximus did not survive his injuries but prospects are looking good for Louis.
If someone can do something like this to a defenseless animal, what can they do to a human being?  They are a serious danger to our society! The link between animal abuse and more violent crimes has been proven time and time again. Some states are finally getting the message and enacting stronger laws against animal abusers, like the new animals abuse law that went in effect in Texas on September 1.  When is the law going to get serious?? Who is going to explain to a distraught parent that their child was killed by someone who was given a slap on the wrist after killing a dog because the judicial refused to take animal abuse as the serious precursor it actually is to more serious crimes!
Source – Journal Gazette
Email This Post
Like this post? Subscribe to my RSS feed and get loads more!