Newborn Puppies Saved from Cruel Watery Death by Homeless Man – VIDEO
Wednesday, September 24th, 2008 at 8:14 am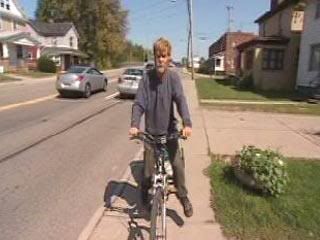 For Donovan "Donnie' Justice, shame is not something he feels being homeless because he believes God gives everyone a purpose. Living under a bridge on the Tuscarawas River in Barberton, Ohio, Donnie may have helped to fulfill some of the purpose on Monday.
A passing motorist tossed a bag into the river and it didn't take a thought for Donnie to rescue the bag when he say it moving and heard squealing coming from it. Ripping the bag open, he found five newborn black puppies that had been cruelly abandoned to death.
Donnie dried the puppies of and took them to a couple of families who had befriended him to care for. Sadly, one of the babies died but the other four are being cared for and will be turned over to an Akron animal shelter for adoption when they are old enough.
Barberton residents like Debbie Smith are praising Justice. "He's very human, he loves nature because I don't think just anybody would have jumped in there and saved the puppies, a lot of them would have just left them," explained Smith.
They always say God works in mysterious ways, perhaps he placed Donnie there to save those innocent lives. Now hopefully he will point investigators in the direction of the waste of human life who so callously threw it away.
"My heart feels good because I know I did a good thing, I did a good deed," Justice said.
Kudos and great thanks Donnie!!
Email This Post
Like this post? Subscribe to my RSS feed and get loads more!