No Justice for 7 Puppies Killed by Universty of Georgia Student
Tuesday, September 2nd, 2008 at 8:37 am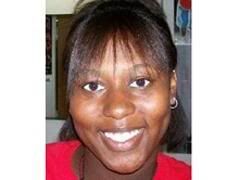 Ashley Rose Council, 21, University of Georgia student, was arrested last September after a seven puppies were found brutally beaten to death, dumped in a box and the box left in a convenience store dumpster.
The mixed-breed puppies, estimated to be only 7 or 8 weeks old, were beaten with a pipe, also found at the scene.
At the time, Council was a a junior at the University of Georgia and a lab technician at UGA's Veterinary Teaching Hospital.
A shipping label on the box led authorities to Council she was arrested and charged with seven counts of felony animal cruelty. She had previously called Athens-Clarke Animal Control to ask about surrendering the weeks-old puppies to the Beaverdam Road shelter.
Last October when the case went before a grand jury, she was indicted on 7 felony counts. As felonies for the killings, she was originally facing up to five years in prison and a $15,000 fine. For some reason, the case was again presented to a grand jury, a different grand jury, and the charges were dropped to misdemeanors.
Rather than face trial, Council entered an Alford plea, This allowed Council to accept punishment without conceding guilt by admitting prosecutors had enough evidence to convict her.
And her punishment for the brutal killing of those 7 innocent and defenseless little puppies, PROBATION!!! Yup, another 'slap on the wrist' punishment for a killer!
Judge David Sweat Council to serve 120 hours of community service and fined her $600.
Sweat heard more than three hours of evidence from prosecuting and defense attorneys before he sentenced Council.

Authorities had no solid proof to support allegations Council beat the dogs to death, according to District Attorney Ken Mauldin.

"What you had was, the puppies were in her care when these actions happened with no direct evidence to show exactly what she did," Mauldin said.

Even so, prosecutors asked the judge to order Council to serve jail time.

"It was our opinion she should have gotten confinement, and it is still our opinion," Mauldin said.

Sweat sentenced Council as a first-offender, meaning her convictions will be expunged if she completes probation.

Council currently is enrolled at UGA, but no longer works at the veterinary hospital, UGA spokesman Tom Jackson said. (Online Athens)
Well, doesn't this just send a strong message to animal abusers?? Oh yeah, beat, kill, abuse, neglect and you can still get off, walk away! What the hell good are laws if no one does anything about them?? This is just beyond pathetic.
Email This Post
Like this post? Subscribe to my RSS feed and get loads more!