Puppy Killer Pleads Guilty
Tuesday, June 3rd, 2008 at 6:43 am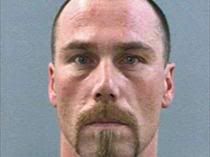 Michael Ray Howard, who admitted to stuffing 14 tiny Jack Russell mix puppies in a heavy trash bag to suffocate, leaving them outside overnight then throwing the bag of puppies in a Riverdale dumpster the next day pleaded guilty.
Not only was he facing 13 counts of aggravated animal cruelty, Class A misdemeanors, one for each puppy that he killed and once count of animal cruelty, a Class B misdemeanor, for the one puppy that survived, he was also facing numerous drug charges, felonies.
A class A misdemeanor can carry a year in jail; a class B misdemeanor can carry a sentence of six months in jail; and a third-degree felony can bring a sentence of up to five years in prison.
Howard is scheduled to be sentenced before 2nd District Judge Roger Dutson on July 7.
Precious, the surviving puppy is doing well in her new home.
Email This Post
Like this post? Subscribe to my RSS feed and get loads more!