RECALL – PetSmart Grreat Choice® Dog Biscuits – Salmonella
Wednesday, January 21st, 2009 at 5:19 am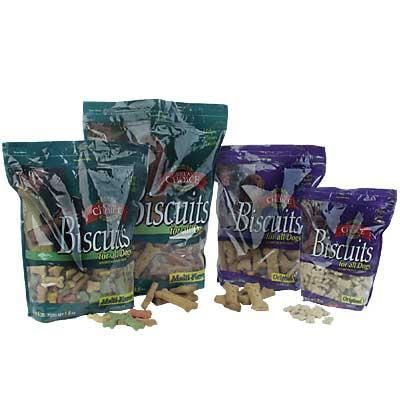 Late Tuesday PetSmart issued a voluntary recall of its Grreat Choice® Dog Biscuits as a precaution against possible salmonella contamination.
Although there have been no reports of illness, as a precautionary measure PetSmart pulled seven in its line of Grreat Choice® Dog Biscuits after the FDA issued a warning about salmonella contamination from peanut butter made by the Peanut Butter Corp of America. The seven products in question contain peanut butter paste from the Peanut Butter Corp of America.
On Jan. 13, the PCA recalled all peanut butter produced in its Blakely, Georgia processing facility on fears of possible Salmonella contamination. On Saturday, U.S. health authorities asked consumers to avoid eating products that contain peanut butter until they can determine the scope of an outbreak of salmonella food poisoning that may have contributed to six deaths.
The recalled products include only the following types of Grreat Choice® Dog Biscuits sold between Aug. 21, 2008 and Jan. 19, 2009:
Small Assorted 32 oz., UPC 73725702900
Small/Medium Assorted 4 lb., UPC 73725700601
Small/Medium Assorted 8 lb., UPC 73725700605
Small/Medium Assorted 10 lb., UPC 73725702755
Large Assorted 8 lb., UPC 73725700638
Extra Large Assorted 8 lb., UPC 73725700779
Peanut Butter 4 lb., UPC 73725700766
Customers who purchased the recalled dog biscuit products should discontinue use immediately and can return the product to any PetSmart store for a complete refund or exchange. Customers can visit www.petsmartfacts.com for more information or contact PetSmart Customer Service at 1-888-839-9638
Email This Post
Like this post? Subscribe to my RSS feed and get loads more!