Rent-a-Dog Firm Not Welcomed with Open Arms in London
Monday, May 12th, 2008 at 9:00 am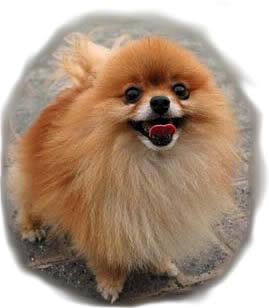 Flexpetz has moved to London and it's getting a chilly reception, to put it mildly. The US based firm that rents dogs on an hourly, daily, weekly basis is finding that, as in many places is the US, their service is not only unpopular, but getting blasted by animal welfare groups, trainers and the public as well.
Targeting the wealthy with not enough time for a full time pet or those who don't want the inconvenience or responsibility, they rent dogs out at at a cost of £279 for once a week for a month or the equivalent of over $500! In the US the same service is about $150. The reason cited for the astronomical difference in cost the that pet care costs are much higher in the UK.
Right now they have only one dog available for rent, an 18 month old Pomeranian named Gucci who five people will be able to share. They plan on more in the future.
Pippa Woollard, the Flexpetz facilitator, has declined to say where Gucci came from except to say "he was well cared for and lived with a family that had other dogs on the outskirts of London." In the US, Flexpetz says their dogs are acquired from shelters.
Concerns have been raised that passing a dog from one home to another could prove distressing to the animal, leaving it with no routine.
Sarah Carlin, a spokeswoman for the Dogs Trust, said: "Who does this service really benefit? Dogs need a stable routine and a constant owner to bond with and whilst the various 'owners' may provide treats and affection, the charity is concerned about the emotional impact on the dogs involved."
"We don't agree with the principle of renting or loaning out a pet because an animal, and dogs in particular, have a certain bond with its family.
"To remove it from that environment by putting it out to rent is quite distressing and we would actually say detrimental to the well-being of the dog."
David McDowell, a veterinary adviser at the RSPCA, said that he was "extremely concerned" about the Flexpetz rent-a-pet service.
"There will almost certainly be an emotional impact for the dogs as they are moved from owner to owner and from home to home. Most dogs need the security of a proper routine with one owner and without this they could become stressed and unhappy."
Local authorities are also concerned that the business should be licensed. Deborah Bradfield, an animal health inspector at the City of London Corporation, which handles animal issues for London boroughs, believes that national guidance must be developed.
"Our view is that it is not right for a dog to be palmed off to five people. There is no reason for this business to exist except to make money. We also believe the people who rent the dogs should be licensed because in reality they are dog sitters and they are boarding a dog."
When are people going to realize that dog ownership or even having a dog in one's life is a luxury, a responsibilty, a commitment! This company is just another making the bucks off out canine companions.  Sure, they're better treated than most others making their bucks, but just how healthy is it really?  In the long run, the dogs are still the victims of greed and they will still suffer!
Email This Post
Like this post? Subscribe to my RSS feed and get loads more!