SC Senator Dumps Pregnant Family Dog
Wednesday, April 2nd, 2008 at 1:58 pm
Just days before Easter on March 18, SC Senator Kent M. Williams called animal control and had his very pregnant German Shepherd picked up and taken to the shelter to be killed.
This is the kind of person we elect to lead?? A person who takes no responsibility as a pet owner, cared so little that he couldn't be bothered to have this sweet girl spayed, then when she got pregnant, he callously and coldly just dumped her! What an atrocity!!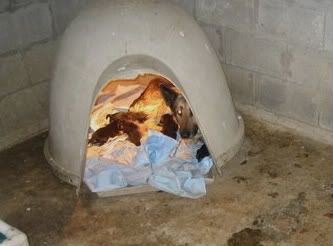 On Easter Sunday this beautiful girl had a litter of eight puppies at the Marion County Animal Shelter. Luckily she and her puppies were pulled from the shelter and placed in a foster home. They were not killed and now all will have a chance at a much better life.
I am forwarding a request to write to the Senator and to local papers to vent your outrage over this despicable incident!
Following is the Senator's contact information, contact information for local media and a sample letter that you can use. Please, get the word out and let people know. Flood Williams' office and the media with letters, calls and emails!
The Senator's contact information: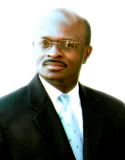 Senator Kent M. Williams
District 30 – Dillon, Florence, Marion & Marlboro Cos.
Contact Address:
(H) 4205 Stirk Place, Marion, 29571
Bus. (843) 423-3904 Home (843) 362-0307
(C) 602 Gressette Bldg., Columbia, 29201
Bus. (803) 212-6008
E-Mail Address: WILLIAMSK@scsenate.org
Local newspapers:
mimim@sc.rr.com – Ms. Maddock, Exec Editor, Columbia Star
editor@free-times.com
news@free-times.com
stateeditor@thestate.com – Letters to the Editor
Sample letter:
Dear Editor:

I am writing about a terrible situation that has come to my attention. Senator Kent Williams, District 30, coldly and irresponsibly dropped his very pregnant German Shepherd Dog at a local animal shelter. This is disgraceful on several levels: there is NO excuse for the Senator to have failed to spay his dog if he didn't want the responsibility of raising puppies, and to dump his family dog off in a kill shelter to be heartlessly killed, or to have her puppies and have them be possibly killed too, is just heartbreaking.

Instead of dumping his dog in such a disgraceful and cold act, Senator Kent Williams should be working to fund spay/neuter programs at low cost for the community and finding solutions to the tens of thousands of young and healthy dogs put to death in South Carolina shelters every year. Any responsible person can see that the dog situation in the state is a disgrace and needs to be addressed immediately. The senator chose to be part of the problem, rather than be part of the solution. He should be ashamed of himself, and I hope he reconsiders his attitude toward this situation.

Regards,
Our 'leaders' should lead by example and if this is the kind of example they are showing, they need to be out of the office! This is not the kind of leadership this country needs!
UPDATE – 4/3/08 – Just thought I would share with you an email response from the Senator's office:
"The following statement has been released to the media.

"Growing up on the family farm, I developed a love and respect for animals at a very young age that has stayed with me throughout my life. As a result I have adopted four dogs during my life, all of whom have been attended to and provided for with the utmost care. My German Shepherd was given to the local shelter for her own safety, with the knowledge that I would reclaim her if no one else did. Any suggestion to the contrary is a complete and utter falsehood."

Kent Williams
Senate District 30″
Now I have to admit that I find his 'side' highly unbelievable considering he turned the poor dog over to the shelter to be put to sleep. I saw the paperwork, there was nothing about him reclaiming the dog in the future. Besides, when you surrender a dog to a shelter, you cannot reclaim it.
Love this backpedaling now that the story is getting out. Guess he never expected that!
Senator Williams…. YOU ARE BUSTED!!
Email This Post
Like this post? Subscribe to my RSS feed and get loads more!