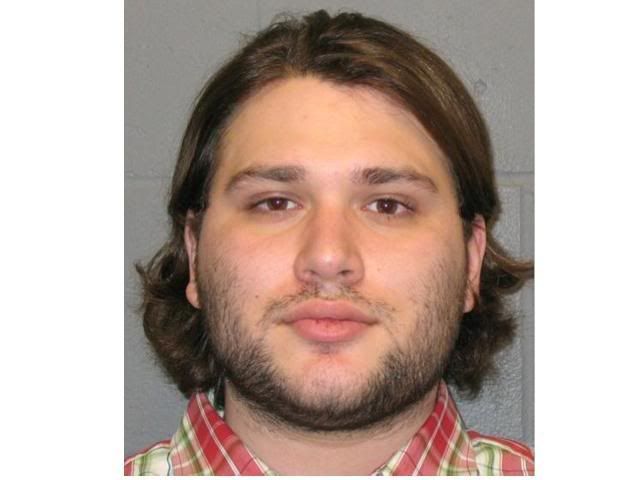 Update 4/7/09 – Student Pleads Guilty to Sodomy, Killing of Dog
Note this face well! This is Cem Basoflas, a 20-year-old KU student from Instanbul, Turkey and in the US on a student visa.  He is yet another sick and twisted waste of human life and was been charged with felony animal cruelty on Friday after he was arrested for arrested on charges of animal cruelty and criminal sodomy Wednesday afternoon.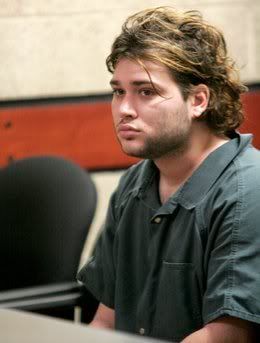 Officers investigating a large quantity of blood at his apartment in the 2100 block of Heatherwood Drive confronted Basoflas when he returned to his apartment after a property manager called in a complaint. After further investigation, it was deemed that the blood involved abuse of a dog. The body of the dog was later found at an undisclosed location. Basoflas was arrested for allegedly sodomizing and killing a dog.
Police and prosecutors said more animals may be involved and more charges may be filed.
This is not Basoflas first animal cruelty charge either. He has another pending case of felony animal cruelty in district court, stemming from an alleged incident on Aug. 16. That charge stems from an incident when he took a cat to a vet and when it was examined veterinary technicians found that the cat had nine fractured ribs and a fractured sternum and was struggling to breathe because of a punctured lung.
In both cases, he's charged with intentionally and maliciously killing, injuring, maiming, torturing, burning or mutilating any animal.
Basoflas was released from Douglas County Jail on Monday afternoon after posting a $12K bond. he release came with the stipulations that he have no contact with or possession of any animal and that he surrender his passport, as set by Pro Tem Judge James George at Basoflas' first appearance hearing on Friday.
It's believed that Basoflas got the animal or animals from answering ads thru websites like Craigslist or the local paper. Too often this is how abusers find their animal victims.
Police are still investigating and have not yet released any details about evidence involved beyond that the second charge involved one dog, which is now dead.
Basoflas' next court appearance is set for 2 p.m., Feb. 24.
This sounds like one very sick and twisted POS! Get him off the streets and send him back where he came from! We have enough abusers in the US without importing them.
The video was from when the was first arrested and arraigned.  As I noted, he has since been released.