TEDDI SUE FOUND!!!!
Sunday, June 3rd, 2007 at 5:19 pm
This has got to the one of the best posts I have even gotten the opportunity to write!!! Sweet little Teddi Sue, the 4 mo puppy that was stolen with her owner's car has been found safe and happy!!!
D'Ann got a call last night from someone who saw the missing posters and recognized Teddi Sue. The story goes something like this; some kids found a pet crate with a puppy in it abandoned in a parking lot in Auburn, WA and wanting to get rid of the puppy passed it to a pet groomer friend who said her would find the puppy a good home. He gave Teddi to a friend named Jessica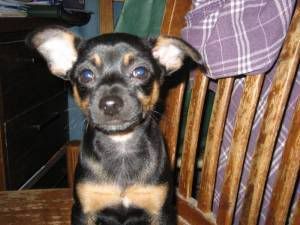 because her little Chihuahua had been stolen and she was still heartbroken. The groomer saw the missing poster and recognized Teddi Sue and called D'Ann and told her he knew where Teddi Sue was.
Jessica took wonderful care of Teddi Sue and really loved the little girl. She took her to the vet and got her her puppy shots and was house-training her as well and Teddi Sue can now even 'shake hands'! 😀
D'Ann spoke with Jessica last night and verified that it was her missing baby and left first thing this morning to get her. D'Ann said that Teddi Sue remembered her and was happy, healthy and excited as an be.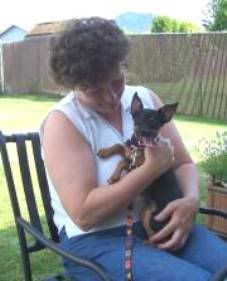 It was a heartwarming reunion for D'Ann and Teddi Sue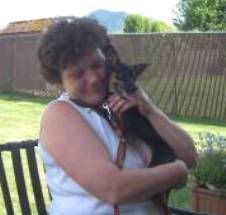 and an emotional and heartbreaking parting for Jessica and the puppy she grew to love!
D'Ann sends her love to all those who helped and never gave up in the long search!!! A super special thanks to all the Dogsters who supported, helped and were with D'Ann day after day!!!
What an incredible happy ending to this story!!!!
Email This Post
Like this post? Subscribe to my RSS feed and get loads more!