Tennessee Vet's License Reinstated
Friday, November 16th, 2007 at 8:06 am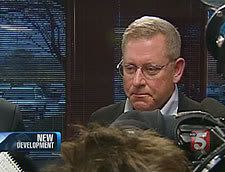 Last week I was so pleased to be able to tell you that Gallatin, Tennessee Vet, Bill Baber has his license suspended after the undercover video of his cruel and inhumane euthanasia practices became public. Now I have to inform you that the suspension has been lifted!
A state board lifted the license suspension of a Gallatin veterinarian whose euthanasia methods sparked investigations.

The vote came about after last week's temporary suspension.

Members of the Tennessee Board of Veterinary Medical Examiners changed their decision because they didn't think William Baber posed a threat to public health and safety.

The suspension was lifted until Dec. 13 when a final decision would be made in the case.

Sumner County District Attorney Ray Whitley had asked the sheriff's office to investigate whether Baber used illegal methods to euthanize animals at the county's animal control facility.

"I'm relieved and gratified and I appreciate all the people who came out to support me," Baber said Wednesday.

During the suspension, Baber couldn't practice at his private clinic or the animal control facility in Sumner County.

Baber agreed not to euthanize any animals until next month's hearing when the board will decide whether or not to take away his license. (News Channel 5)
Obviously I'm not terribly pleased but at least he's banned from his cruel practices. One can only hope he treats the animal patients that are supposed to live better! Guess we'll have to wait a while for the outcome of this.
Email This Post
Like this post? Subscribe to my RSS feed and get loads more!